"AI, China, Russia, and the Global Order: Chinese and Russian Domestic AI, Relative Power, and Military Dimensions" Panel Discussion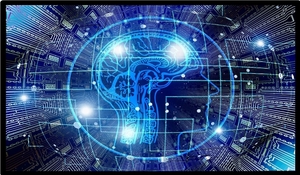 "AI, China, Russia, and the Global Order: Chinese and Russian Domestic AI, Relative Power, and Military Dimensions" Panel Discussion
Speakers: Kania, E. (Center for a New American Security (CNAS)); Hoffman, S. (Mercator Institute for China Studies (MERICS)); Kerr, J. (Lawrence Livermore National Laboratory (LLNL)); Lewis, J. (Center for Strategic and International Studies (CSIS)); Libicki, M. (US Naval Academy (USNA)); Lin, H. (Stanford University); Saalman, L. (EastWest Institute)
Date: 7 March 2019
Speaker Session Preview
SMA hosted a panel discussion as a part of its Future of Great Power Competition & Conflict Speaker Series. Presenters included Dr. Jaclyn Kerr (Lawrence Livermore National Laboratory (LLNL)), Dr. Samantha Hoffman (Mercator Institute for China Studies (MERICS)), Dr. James Lewis (Center for Strategic and International Studies (CSIS)), Dr. Martin Libicki (US Naval Academy (USNA)), Dr. Herbert Lin (Stanford University), Ms. Elsa Kania (Center for a New American Security (CNAS)), and Dr. Lora Saalman (EastWest Institute). The moderator of this panel discussion was Dr. Nicholas Wright (Intelligent Biology).

To begin the presentation, Dr. Kerr described the Russian model of digital control and information manipulation, explaining how it differs from other models and highlighting its significance. Dr. Hoffman then discussed China's social credit and surveillance system, as well as the Chinese Communist Party's (CCP) plans for political control over its citizens through a process known as "social management." Next, Dr. Lewis took a skeptical look at China's "unstoppable global rise," as well as China's and Russia's increasing use of artificial intelligence (AI), by identifying several factors that will limit their models' impact. Dr. Libicki then explained how AI will significantly alter the character of warfare by increasing the ability to identify and exploit an actor's vulnerabilities, as well as increasing the importance of and changing the character of hacking. Dr. Lin examined the risks of conflict escalation in an "AI-infused world" due to the complexity of and the ease of AI manipulation, as well as the ease of trusting AI. Ms. Kania discussed the ways in which the Chinese People's Liberation Army (PLA) is planning to use artificial intelligence to enhance future command decision-making. Dr. Saalman concluded the panel discussion by providing insights into China's integration of neural networks into its hypersonic glide vehicles.
Speaker Session Audio File
Note: This audio file excludes Dr. Samantha Hoffman's portion of the panel discussion, as per her request. To access the full audio file, please email Ms. Nicole Peterson (npeterson@nsiteam.com).
Download the Event Booklet and Slides