Germany: A Focal Point of Post-COVID Global Order, but How Will It Decide?
September 2020
No Comments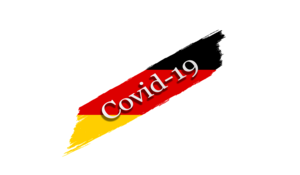 Speakers: Bagger, T. (Office of the German Federal President); Koch, M. (Handelsblatt); Speck, U. (German Marshall Fund); Stelzenmüller, C. (Brookings Institution)
Date: 9 September 2020
Speaker Session Summary
SMA hosted a panel discussion as a part of its SMA UK MoD Speaker Series. The panelists included Thomas Bagger (Director of Foreign Policy, Office of the German Federal President), Moritz Koch (Senior Correspondent, Handelsblatt), Ulrich Speck (Senior Visiting Fellow, German Marshall Fund), and Constanze Stelzenmüller (Senior Fellow, Brookings Institution). The moderator was Nicholas Wright (Consultant, Intelligent Biology; Affiliated Scholar, Georgetown University Medical Center; Honorary Senior Research Fellow, Institute of Cognitive Neuroscience, University College London; and International Security Fellow, New America).

Dr. Wright began the conversation with commentary on why Germany matters in a post-COVID-19 world. Not only is Germany the second largest exporter in the world, but it is critical to European Union decision making and therefore the evolving global economic order. Moreover, Germany's relative power has increased since the start of the pandemic, as it has had one of the most effective public health responses and has been less effected by the global recession than other European nations.

Next, Dr. Bagger delved into the relationship between Germany and China. He stated that Germany has emerged as one of the winners of globalization, as it has increased its economic strength within Europe, as well as its political efficiency. He suggested that European integration will become ever more central to Germany's political landscape, and the future of transatlantic relations will be increasingly defined by Germany and Europe's role in the US/China relationship. With regards to Germany's relationship with China, Dr. Bagger explained that it exists on a spectrum from partner to competitor to adversary, though it is approaching the adversarial end of that spectrum. Regardless, Dr. Bagger argued that Germany will likely keep space open for diplomacy with China. To conclude his remarks, Dr. Bagger stated that there appears to be a strong sense of a fundamental closeness between Germany and the US with regards to how they govern and structure their societies; however, there is currently concern surrounding how the US will interact with China and the potential for Europe and Germany to be put in the crosshairs.

Mr. Koch proceeded to address how COVID has impacted the German domestic political arena. He stated that prior to the pandemic, Germany's refugee crisis led to an erosion in public trust in government and the authority of the state. Since the beginning of COVID, however, Germany's government has responded competently—more competently than most European states. Infection and death rates have remained under control, leading to a strong boost in public confidence. Merkel is as popular as she has ever been, which was unthinkable before the crisis, and the Christian Democratic Union (CDU) is gaining drastically in public opinion polls. The problem is that German Chancellor Angela Merkel and her party will no longer be in office next year, and a vacuum is likely to open up, Mr. Koch explained. Three candidates are trying to succeed Merkel; however, they have all been weakened during COVID crisis. Mr. Koch described each of the three potential successors and the predicaments that each of them face in their campaigns. He ultimately concluded that what we are seeing in the polls will not last; the momentum that the CDU gained during the COVID crisis will disappear once Merkel leaves office, and the race will tighten between parties. Mr. Koch finished his remarks by discussing the legacy of Merkel's response to the COVID crisis and how it will impact Germany's role in the EU moving forward.

Dr. Speck then discussed the four major trends in European security. The first is Russia's continuing threat to NATO's eastern flank, and now, its southern flank as well. Russia's military provocations have led to destabilization on NATO's eastern flank, and its focus is now being directed to Syria and Libya as well. In summary, Russia is beginning to encircle NATO, rather than the opposite. Second, the US is no longer the dominant global player; Pax Americana has reached its end. The US is nearly absent in the conflict between Turkey and Greece and does not have a Libya strategy. There is a new competition between midsize and smaller actors, such as Turkey, UAE, France, and Italy, in which the US is not involved. Furthermore, Dr. Speck stated that US is not a European power anymore, at least to the extent that it has been historically. Although American troops remain indispensable for deterrence in Europe, the US does not act as a strategic leader in Europe anymore. Therefore, Europe needs to determine how to adapt and operate in this new playing field with the US partially withdrawn from European security matters. There is hope, however, that a Biden administration would work with the US's European allies more in order to rebuild lost progress, according to Dr. Speck. To conclude, Dr. Speck stated that if NATO were to crumble, Russia would seize the opportunity to wreak havoc in Eastern and Central Europe. As a result, this organization remains important.

Dr. Stelzenmüller concluded the discussion by looking at the darkening global context, describing it as "at best, the end of the beginning." The full damage of the pandemic has yet to appear to the world, according to Dr. Stelzenmüller, and we have not seen the full extent of the humanitarian catastrophes in the non-Western world, which will ultimately have an impact on Western security. Moreover, the crisis has revealed the weaknesses of the US and Europe, both domestically and in external relationships. Dr. Stelzenmüller then stated that the upcoming US and German elections will be inflection points in the transatlantic relationship. A second term Trump administration would likely undermine the efforts of NATO and the EU, whereas a Biden win would likely lead to greater appreciation for the leverage that European regulatory power can bring to great power competition. With regards to the upcoming German election, Dr. Stelzenmüller stated that the Merkel polling bump is not a CDU bump. For a 2021 win, the CDU will need a plausible and convincing candidate that can please the Green party as well, according to Dr. Stelzenmüller. Furthermore, coalition building after 2021 will be much more difficult, and although the strategic community in Germany is aware of these prevalent political challenges, the landscape is not promising.
Speaker Session Recording
This session was not recorded, as per the panelists' request.
Download Panelists' Briefing Materials