Survey on Countering Influence Operations Highlights Steep Challenges, Great Opportunities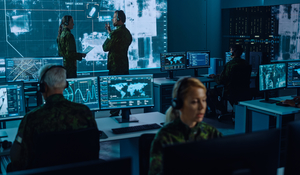 Speaker(s): Smith, V. (Carnegie Endowment for International Peace)
Date: 28 July 2021
Speaker Session Summary
SMA hosted a speaker session with Ms. Victoria Smith (Carnegie Endowment for International Peace) as part of its SMA IIJO Speaker Series.  
Ms. Smith stated that the Partnership for Countering Influence Operations' (PCIO) mission is to grow the community of academics, social platforms, think tanks, and governments collaborating to combat malicious influence operations. She commented that the PCIO is currently running a survey to identify the best practices for identifying and countering influence operations that the community can access. This study is in response to two previous surveys that asked questions relating to the challenges and experiences of those working with disinformation.  
From the responses, several challenges to countering influence operations were found. These challenges were placed into five categories: a) lack of funding, b) lack of data, c) lack of cooperation in the field, d) lack of community wide definitions, and e) lack of research standards. Some of these challenges occur because research into influence operations is still a relatively new field. The PCIO is creating a handbook on best practices to assist researchers in managing these challenges by conducting several baseline studies and a literature review. Ms. Smith concluded by mentioning that she writes a morning media brief on influence operations, to which anyone can subscribe. Links to both the Morning Media Brief and the survey are provided below.
Recording
Our speaker has requested that we not record this speaker session.
Briefing Materials
Other Relevant Resources
Sign up to receive the Morning Media Brief – https://ceip.us7.list-manage.com/subscribe?u=20a8c3ad99e03c79d94a2dda0&id=23bc19f66a
Complete the new Carnegie survey here – https://survey.alchemer.com/s3/6349962/PCIO-Best-Practice-Survey