India and Post-COVID Global Competition: Everything You Need to Know
November 2020
No Comments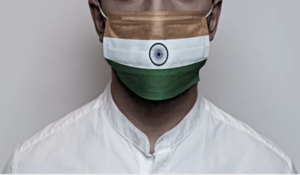 Speakers: Vaishnav, M. (South Asia Program, Carnegie Endowment); Madan, T. (The India Project, Brookings Institution); Chaudhuri, R. (Carnegie India); Ladwig, W. (Senior Lecturer, King's College, London)
Date: 17 November 2020
Speaker Session Summary
SMA hosted a panel discussion as a part of its SMA UK MoD Speaker Series. The panelists included Dr. Milan Vaishnav (Director, South Asia Program, Carnegie Endowment), Dr. Tanvi Madan (Director, The India Project, Brookings Institution), Dr. Rudra Chaudhuri (Director, Carnegie India), and Dr. Walter Ladwig (Senior Lecturer, King's College, London). The moderator was Dr. Nicholas Wright (Georgetown University; University College London; New America).
Dr. Vaishnav began the discussion by focusing on the state of play within India's domestic borders. Even before COVID-19 struck, India's economy was facing its worse macroeconomic crisis in three decades. Moreover, since clinching a major reelection in 2019, the ruling Bharatiya Janata Party (BJP) has prioritized Hindu majoritarianism over economic renewal, Dr. Vaishnav explained. This pro-Hindu ethos is likely to linger despite additional attention toward the economy in the last few months as a result of COVID-19. Dr. Vaishnav then stated that some of the guardrails that we usually consider as protectors of Indian democracy do not presently inspire great doses of optimism. Despite these circumstances, there is generally a large amount of support for the Indian Prime Minister, Narendra Modi. It is of great concern that India's current emphasis on Hindu nationalism could have the potential to further undermine economic development. According to Dr. Vaishnav, this nationalism has sapped the bandwidth of government officials, including diplomats and members of the Foreign Ministry. It has also intensified the sense of minority exclusion, which has led to outright violence and heightened political risk.
Next, Dr. Chaudhuri discussed the economic effects of COVID-19 in India. What India is able to do internationally is directly connected to its economic capabilities, and India has a crucial role to play in international politics, particularly in the next three years. In January 2021, India will become a non-permanent member of the UN Security Council, which will affect every aspect of India's transnational footprint, according to Dr. Chaudhuri. India is also currently undergoing a compounded economic crisis—the shock resulting from the COVID-19 outbreak and the slow-down of economic growth that preceded the pandemic have both contributed to this compounded crisis. Unlike many developed countries, the challenge for India is to craft a response that goes well beyond "band-aiding." It must address the emergency situation presented by COVID-19 while also developing longstanding structural reforms. Dr. Chaudhuri then explained that there is an inherent tension within India between the desire to grow and the need for self-sufficiency. The faster India makes longstanding reforms, the faster big technology companies like Apple will become interested in investing in India. To conclude, Dr. Chaudhuri stated that, in the near future, the relationship between India and China is unlikely to reset itself in any given way. Tensions will increase, yet resourcing a modern military will be much more difficult to accomplish today than in the past decade, as India will not have the necessary resources.
Dr. Ladwig continued the discussion by speaking to India's defense budget and the resulting implications towards India's military. There is an expectation among India experts that there will be a demographic dividend where an expanding pool of labor will spur economic growth and a transformation away from agriculture and toward manufacturing. However, there are challenges that come with this potential demographic dividend, according to Dr. Ladwig. India's recent economic expansion has featured "jobless growth," in addition to a significant increase in youth unemployment. A further challenge is that population growth in concentrated in less developed states in more rural areas, where the human development index is low. Therefore, there is a concern that there will not be enough formal skill training, leading to a "skills shortfall." Long-term youth unemployment ultimately leads to "deskilling" and discouraged workers, and COVID-19 has worsened these already challenging conditions. Moreover, this joblessness has posed a significant threat to Indian security, as the weakened economy has drawn most of India's resources and political attention away from matters of national security. Regardless, the Indian defense budget has grown steadily in recent years, primarily with respect to India's army. This alludes to the fact that there is significantly less military spending being allocated to India's Air Force and the Navy, and therefore, the net security India offers is relatively flat, Dr. Ladwig argued. Furthermore, pay and pension costs have increased while acquisition budgets have decreased. Force modernization has already been deferred, and further capital cuts resulting from COVID-19 would only worsen these challenges, Dr. Ladwig concluded.
To conclude the discussion, Dr. Madan examined the impact of COVID-19 on India's perception of China. These effects are entangled with the ongoing boundary crisis between the two nations that has been occurring since May 2020. Both incidents have led to increasingly hardened views of China in India, according to Dr. Madan. Furthermore, these incidents have made real what many thought to be long-term anxieties that were not pressing today. When COVID-19 first emerged, there were some initial signs of Indian cooperation with China; the rhetoric of the Indian government was measured and contained and lacked any public accusations against China. This is because India needed resources from China in order to manage the pandemic and did not want to jeopardize its access to those resources. In the following wave of the pandemic, however, Indian public sentiment became more inflamed, Dr. Madan explained. Indians began questioning and accusing China's role in the spread of the pandemic. Moreover, the boundary crisis, during which China attempted to hinder India's access to areas that both sides claimed, further deteriorated public opinion of China in India. Finally, the Indian public's awareness of events currently taking place in Taiwan has also drastically increased. All of these factors have led to a reassessment of formal ties with China within the Indian government and across a variety of industries. This, in turn, has triggered a change in Indian policies regarding China, most notably the ban of Chinese apps in India, in addition to a broader slew of laws that will restrict the extent of India's relationship with China.
Speaker Session Recording
Note: We are aware that many government IT providers have blocked access to YouTube from government machines during the pandemic in response to bandwidth limitations. We recommend viewing the recording on YouTube from a non-government computer or listening to the audio file (below), if you are in this position.
Download Panelists' Briefing Materials