A Good Neighbor of Bad Governance: China's Energy and Mining Development in Southeast Asia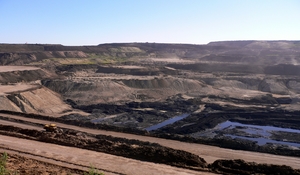 "A Good Neighbor of Bad Governance: China's Energy and Mining Development in Southeast Asia"
Speaker: Liao, J. (North Carolina State University)
Date: 12 April 2019
Speaker Session Preview
SMA hosted a speaker session presented by Dr. Jessica Liao (North Carolina State University) as a part of its Future of Global Competition & Conflict Speaker Series. During her presentation, Dr. Liao presented a study of China's economic diplomacy in Southeast Asia over the past two decades and explained how it has shaped Chinese energy and mining firms' business decisions in the region. To begin, Dr. Liao briefly summarized the Belt and Road Initiative (BRI), clarifying that it has evolved into "many belts" and "many roads." She then explained in depth the mechanisms, challenges, and friction of the BRI through the context of Southeast Asia. Dr. Liao summarized China's "Good Neighbor Policy," which encourages friendly and mutually beneficial ventures. This is also the diplomatic method that China has used to gain a foothold in Southeast Asian countries. She proceeded to explain that China has managed to seize risky business deals by capitalizing on upswings in diplomatic relationships with the host nation. Dr. Liao then explained how "Chinese state capitalism" and State Owned Enterprises (SOEs) are the tools through which the Chinese government executes its economic ambitions. She also emphasized several problems with this strategy, namely the "principal agent" problem (the resulting friction between SOE's in competition with one another and China) and moral hazards (environmental concerns in the host nation). Since SOE's are the mechanism for exerting financial control and advancing the BRI's progress overall, China is facing a massive dilemma in rectifying these issues. Dr. Liao then detailed the scope of China's ambitions in Southeast Asia, focusing on energy and mining projects where the Chinese government's struggles to monitor and control SOEs' actions present a paradox. Dr. Liao concluded that, paradoxically, China must better regulate SOEs but also simultaneously allow them to grow and expand without being hindered by burdensome regulation.
Speaker Session Audio File
To access a recording of this session, please email Ms. Nicole Peterson (npeterson@nsiteam.com).
Download Dr. Liao's Biography and Slides