Allocation of Commercial Space Industry Components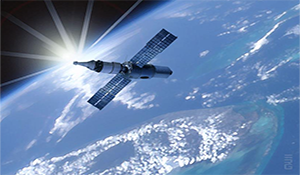 Effects of Investment on Pathways to Space Security
Author | Editor: Bragg, B. & Pagano, S. (NSI, Inc.)
[Q8] How are the components of the commercial space industry allocated outside of the US? Which countries have which types of market interests on the commercial end (e.g. tourism, imagery, navigation etc.)?
Summary Response
Thirty-four subject matter expert (SME) contributors, the majority from the commercial space industry, responded to this question. They provided details on the commercial space activities of 17 countries and the European Space Agency (ESA). As discussed in detail in other ViTTa reports,4 it is important to recognize that the division between public and private organizations and activities is rarely clear-cut. Furthermore, as contributors have noted in their responses both to this question5 and others,6 much of the space activity outside the US is concentrated on dual-use technologies and applications. For these reasons, we define the "commercial space industry" as capabilities and activities undertaken for commercial purposes, rather than capabilities and activities undertaken by a purely commercial space actor.
We have compiled and summarized the contributor responses in two graphics that illustrate the extent to which the commercial space industry, which accounts for around three quarters of the global space economy (Bryce Space and Technology), is globalized. The capabilities and components discussed by the contributors have been mapped according to four general "bins": satellite, launch, new space, and science and exploration.7 The tables, however, preserve the specific components referenced by the contributors, providing more detail of each state's depth and focus in each area.
Our aggregation of the contributor discussion of commercial space capabilities and areas of interest indicates that, as we might expect, the US, Russia, and the PRC have the most diversified commercial capabilities in launch, satellites, and science and exploration. However, India and the ESA have very similar levels of coverage in launch, satellite, and science and exploration. Other states, such as Israel, Singapore, South Korea, and the UK are choosing to invest in research and development in niche areas (Lynn). Luxembourg is discussed by the contributors as an unexpectedly active and competitive actor in commercial space. The two biggest satellite operators in terms of revenue—SES and IntelSat—are headquartered in Luxembourg, even though a large part of their business is providing services in the US (Bryce Space and Technology). The national legislature has recently passed laws to protect space property rights for Luxembourg-based companies,8 and is providing financing for private companies to develop space mining capabilities (Armor).
As the number of states developing their own commercial space industry grows, so does the potential for partnerships. China in particular has moved to build partnerships in the space sector both with developing nations with little independent space capability (Brown & May; Cheng), as well as the ESA and individual European states (Brown & May). Dr. Moriba Jah of the University of Texas at Austin suggests that the small size of most states' space programs has made partnerships both more necessary and easier to accomplish than is the case for the US. Dr. Martin Lindsey of United States Pacific Command and Agnieszka Lukaszczyk of Planet both suggest that, although space is becoming more crowded and congested, it is a domain in which there is considerable cooperation both between states and between the public and private sectors. This cooperation offers states with fewer resources the potential to quickly and cheaply gain access to space technologies and space-based information and services. The US has the potential to take advantage of its strength in the space domain to broaden and strengthen its existing relationships with ally and partner nations. However it needs to act fast; other nations, including challenging powers like China and Russia, are already moving ahead with partnerships, and developing regulatory environments to attract commercial space actors.
Contributors
Roberto Aceti (OHB Italia S.p.A., Italy); Adranos Energetics; Brett Alexander (Blue Origin); Major General (USAF ret.) James Armor2 (Orbital ATK); Marc Berkowitz (Lockheed Martin); Brett Biddington (Biddington Research Pty Ltd, Australia); Wes Brown & Todd May (NASA); Bryce Space and Technology; Robert D. Cabana (NASA); Caelus Partners, LLC; Elliot Carol3 (Ripple Aerospace, Norway); Chandah Space Technologies; Matthew Chwastek (Orbital Insight); Dean Cheng (Heritage Foundation); Faulconer Consulting Group; Gilmour Space Technologies, Australia; Joshua Hampson (Niskanen Center); Harris Corporation; Dr. Jason Held (Saber Astronautics, Australia); Theresa Hitchens (Center for International and Security Studies at Maryland); Jonathan Hung (Singapore Space and Technology Association, Singapore); Dr. Moriba Jah (University of Texas at Austin); Dr. Martin Lindsey (United States Pacific Command); Agnieszka Lukaszczyk (Planet, Netherlands); Sergeant First Class Jerritt A. Lynn (United States Army Civil Affairs); Dr. Luca Rossettini (D-Orbit, Italy); Victoria Samson (Secure World Foundation); Brent Sherwood (NASA Jet Propulsion Laboratory); Spire Global Inc.; Stratolaunch Systems Corporation; John Thornton (Astrobotic Technology); ViaSat, Inc.; Charity Weeden (Satellite Industry Association, Canada); Joanne Wheeler (Bird & Bird, UK)
Download Publication