Contested Space Operations, Space Defense, Deterrence, and Warfighting: Summary Findings and Integration Report
November 2018
No Comments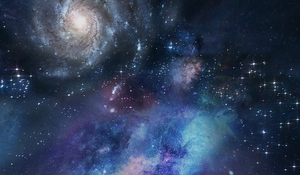 Contested Space Operations, Space Defense, Deterrence, and Warfighting: Summary Findings and Integration Report
Authors | Editors: Astorino-Courtois, A. (NSI, Inc.); Bragg, B. (NSI, Inc.); Elder, R. (George Mason University)

Summary of Findings
Dr. Allison Astorino-Courtois, NSI and Dr. Robert Elder, GMU
The following are key findings from eleven quantitative, qualitative, and simulation studies conducted for the 2017-2018 Strategic Multilayer Assessment (SMA) Space Project requested by the Headquarters Air Force (HAF/A3) in cooperation with United States Strategic Command (USSTRATCOM) and Air Force Space Command (AFSPC).
Commercial vs. National Security Space
The National Security Space (NSS) community and its potential commercial space partners think about space differently, have different agendas, and different perspectives on responsibility for space activities and which partner "is in the driver's seat."
In the US and elsewhere, National Security Space is rapidly becoming a minority player in the space environment. Commercial satellites significantly outnumber those operated primarily for military purposes.
US national security and the profitability of commercial space are indelibly linked.
The USG and commercial space must establish a clear and integrated set of national security and commercial space objectives, along with a strategy for achieving these.
The ways in which US civil and National Security Space (NSS) operates presently is at odds with the attributes that make for an attractive business environment.
Resiliency of Space Services
Commercial satellite capabilities offer resiliency for military operations and increased stability during crises, reducing the benefit of pre-emptive attacks on satellites.
Space as a Conflict Domain
Space operations are significantly more important for expeditionary military operations than for defense of the homeland.
Space operations provide information services for use by all domains, so it is critical that operators in other domains understand what it means to "operate in space," the time scales in space operations, etc.
Because space has been seen as "separate" or a set of assets in space, vulnerabilities in the entire system from ground station to space and back can be underappreciated. Counter-space activities executed against the ground and communication link segments are perceived and treated differently than activities directed against the satellite segment.
Space operations are not homogenous: To improve cross-domain understanding of space operations, it is useful to describe the actions using unambiguous terminology commonly used in other domains.
There is a pressing need to clarify and clearly articulate deterrence and operational concepts involving space.
Space superiority or dominance in space are not always critical to US and ally defense.
Conflict domains are interdependent, but absolute space dominance is not a necessary prerequisite for success in other domains.
Bolstering Security Partnerships via Space
The US must act rapidly to use its advantages in space to strengthen ties to regional partners.
DOTMLPF Insights
Doctrine
Impacts of the rapidly increasing priority of space as a critical economic domain, which arguably is greater than its importance as a military operations domain.
Difficult to contain the effects of combat operations in space to prevent unacceptable collateral damage or even fratricide.
Importance of commercial space in reducing risk of unacceptable behaviors affecting the domain.
Importance of differentiating (and understanding the relevance of) strategic, operational, and tactical military space operations.
Use of space for military operations is of significantly less importance to actors operating with easy access to alternative means for communication, navigation, and surveillance operations.
Space community would benefit from developing terminology for use when communicating with members of other communities to reduce potential for confusion or errors.
Organization
Use of commercial and partner space capabilities requires Unified Action processes and organizations, as well as joint military and tactical coordination processes—and to be effective, these should be established well ahead of when they might be needed.
Organizations are needed to develop and vet strategic courses of action and associated comprehensive risk assessments of non-defensive military space operations for national-level decisionmakers.
Joint C2 organizations would benefit from greater space integration than just embedded liaison cells.
Training
Non-space military personnel lack sufficient understanding of tactical-level space operations to integrate them properly into multi-domain operations.
Military operators need training on how to leverage the capabilities available through commercial space.
Materiel
Military platforms cannot leverage commercial space capabilities without compatible terminal equipment (e.g., waveforms, spectrum, encryption).
Military capabilities should be adapted for use with commercial rapid launch capabilities.
Leadership
Military commanders from outside the space community must understand space operations at the operational level to properly integrate them into multi-domain operations.
Senior officers need leadership development to understand use of military force in concert with other instruments to influence competitor and partner decisions, particularly when military operations would have detrimental economic and/or civilian safety effects.
Senior space leaders need better understanding of how other domains exploit space to achieve joint effects, as well as cross-domain opportunities to minimize risk of critical space capabilities.
Personnel
Benefits demonstrated from civilian government participation in space C2 cells suggests opportunities to leverage additional non-military government civilian participation in military space C2 organizations.
Facilities
Value of resiliency and redundancy in the space ground segment, perhaps leveraging multi-domain military, government agency, and allied partners.
Download Publication