Cybersecurity Policy and Planning: Technologies for Keeping the Nation Safe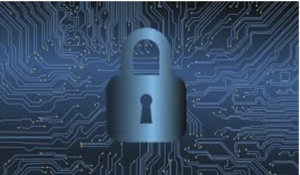 "Cybersecurity Policy and Planning: Technologies for Keeping the Nation Safe"
Speaker: Wagner, A. (Center for Advanced Studies on Terrorism)
Date: 5 June 2019
Speaker Session Preview
SMA hosted speaker session presented by Dr. Abraham Wagner (Center for Advanced Studies on Terrorism) as a part of its SMA DHS Speaker Series. Dr. Wagner first stated that we are in a new world. Digital data has replaced analog, the world is dependent on Internet infrastructure (a commercial entity), and most importantly, cybersecurity has not kept pace. He also explained that the US would benefit from an increase in cyber technology usage; however, in turn, this creates an asymmetric "cyber dependence" on commercial infrastructure. He then discussed the US's national policy goals and needs. According to Dr. Wagner, national policy requires a partnership with industry, not just the US government's technology sector. He also mentioned that there is currently no relationship between the technology sector and the financial sector of the government, the latter of which is facing astronomical vulnerabilities. Dr. Wagner also stated that we are in the early stages of defining concepts and understanding the conceptual differences that exist between the US's and European nations' definitions. Furthermore, he argued that we need to rethink the roles, missions, and legal authorities of what is occurring with respect to cybersecurity. The US has a technical advantage, and it must use this advantage. Dr. Wagner stated that the US also needs to rethink the authorities of the parts of the government that should be overseeing these issues. Agency roles have not been properly assigned, and adequate federal resources were never provided, according to Dr. Wagner. Furthermore, the overall assumption that industry would fix these underlying issues was incorrect, he stated. Overall, the cybersecurity landscape is uniquely dynamic and complex. The rate of underlying technological change is very rapid, the barrier to entry for malicious actors is very low, and national security and domestic policy cannot be separated. The US needs a realistic approach to dealing with this complexity. Dr. Wagner suggested creating technological, legal, and organization foundations that work, while also properly responding to changing threats and technologies.

Speaker Session Audio File
To access a recording of this session, please email Ms. Nicole Peterson (npeterson@nsiteam.com).
Download Dr. Wagner's Biography and Slides