How Developments in Brain Science Afford Military Utility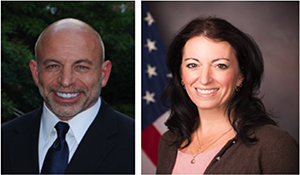 Speaker: Giordano, J. (Georgetown University Medical Center) & DiEuliis, D. (National Defense University).
Date: April 2017.
The use of sarin gas in Syria and the nerve agent VX to assassinate Kim Jong-nam, and ongoing international efforts in dual-use brain science (such as those described in the accompanying papers) prompt renewed interest in the current and near-term possibilities of developing and employing neuroweapons. Discourse at the most recent meeting of Biological, Toxin, and Weapons Convention (BTWC), and ongoing efforts of a Working Group of the European Union Human Brain Project reinforced the need to more rigorously address research and use of weaponizable brain science.
In this teleconference, Drs. Diane DiEuliis of National Defense University and James Giordano of Georgetown University Medical Center and the EU Human Brain Project discuss how new developments in brain science afford potential utility in military, intelligence and warfare operations, address implications of neuroweapons, and detail issues regarding the identification, surveillance, guidance and governance of brain science with dual-use/military and warfare applications.