How Kenyans Are Responding to China's Belt and Road Initiative: Adding Nuance with Hyperlocal Data
February 2023
No Comments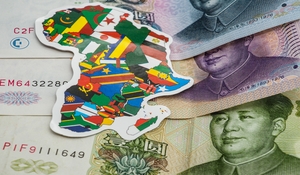 Speaker(s): Turner, E. (Senior Data Analyst & Project Manager, Fraym); Santiago, E. (Senior Manager for Growth, Fraym)
Date: 7 March 2023
Speaker Session Summary
SMA hosted a speaker session with Ms. Erica Turner (Senior Data Analyst & Project Manager, Fraym) and Mr. Elijah Santiago (Senior Manager for Growth, Fraym) as part of its SMA AFOE Speaker Series.
Fraym, a geospatial data company, combines survey and satellite data using advanced machine learning to produce population information with 1km2 resolution. In their presentation, Ms. Turner and Mr. Santiago discussed hyperlocal views of populations near Kenyan Belt and Road Initiative (BRI) projects, particularly views towards the US, China, the US military, and BRI projects. 
Survey data and analysis show the US and China are both viewed positively in Kenya, 89% and 75% respectively; adults with favorable views of one country often have favorable views of the other. Kenyan's sentiment toward the long-term and short-term impacts of the BRI are different. Fear of unemployment, debt, and displacement are associated with the short-term effects of BRI projects. For example, Mr. Santiago cited that 62% of Kenyan's believe that an increase in Chinese workers will increase Kenya's unemployment rate. There are also some fears relating to a debt trap surrounding Kenyan infrastructure and Chinese loans. However, as these fears abate over time and positive long-term effects of the BRI are felt, Kenya's sentiment toward the BRI may become positive. Also, there is differing levels of sentiment towards increasing involvement of the US in Kenya. Reasons for support for increasing US involvement are increased security, a transfer of training and knowledge, and new advanced technology among others. Reasons for hesitancy relating to an increase of US involvement are that the US will attract enemies, general distrust, and fears that increased US involvement will bring back colonialism. 
Speaker Session Recording
Briefing Materials
Ms. Erica Turner is a Senior Data Analyst and Project Manager at Fraym. She works on Fraym's defense and intelligence portfolio, overseeing analysis on a broad range of topics and geographies. In the African context, examples include the Belt and Road Initiative across the continent, electoral violence in Nigeria, and insecurity in the Sahel. In the Indo-Pacific, examples include counter malign influence in the Philippines, resilience in Taiwan, civilian-military relations in Japan, and political instability in China. In Europe, examples include resilience in Ukraine, counter malign influence in Poland, and the effects of sanctions in Russia. She has a Masters of Public Policy from Georgetown's McCourt School of Public Policy. Prior to Fraym, she worked at Pew Research Center and the Potomac Institute for Policy Studies. She speaks English and French.
Mr. Elijah Santiago is a Senior Manager for Growth at Fraym. In this role, he works with partners in the DOD/IC to leverage Fraym's unique geospatial data analytics solutions to understand the dynamic and complex issues facing our National Security community around the world. In addition, Elijah recently separated from Active Duty service with the Army, where he was an Information Operations planner and deployed several times to Africa and the Middle East. Elijah is currently pursuing an MBA in Data Analytics and Decision Making from UNC's Kenan-Flagler Business School and also has an M.A. in Security Studies from Kansas State University, with a bachelor's degree from Miami University in Diplomacy and Foreign Affairs.