How Mercenary Spyware Threatens Democracy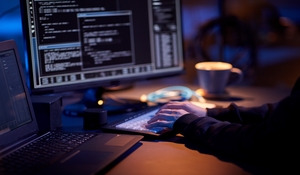 Speaker(s): Deibert, R. (Professor of Political Science and Founder & Director, The Citizen Lab, University of Toronto)
Date: 8 March 2023
Speaker Session Summary
SMA hosted a speaker session with Dr. Ron Deibert (Professor of Political Science and Founder & Director, The Citizen Lab, University of Toronto) as part of its SMA General Speaker Series.
Spyware, made by private companies and employed by governments, is a direct threat to digital technology users around the world. Dr. Deibert, founder and director of the Citizen Lab, an interdisciplinary laboratory studying digital espionage and surveillance, online transparency and freedom, and other Internet technologies, suggested that the widespread use of this spyware is even partially responsible for the current global authoritarian backslide. By studying incidents of digital espionage, they've helped victims of intrusive spyware by diagnosing the infection and sometimes identifying the offending company and government.
Companies such as NSO Group Technologies, Cyberbit, CYTROX, and Black Cube are known to create and market spyware to governments. For example, the Citizen Lab was able to track Cyberbit's salesmen as they made contact with sovereign governments. Some of the countries were among the world's worst human rights abusers, while others are stable democracies, such as France. Attacks on individuals' phones have become so prevalent that Apple has begun sending warnings and alerts to individuals whom they believe have downloaded spyware. Dr. Deibert suggested that people frequently update and turn off their cell phones to avoid allowing existent spyware to spread on their devices. This is especially important as spyware becomes more sophisticated and may no longer require individuals to click on a short link. New regulations surrounding surveillance equipment, UN involvement, and civil litigation may also help curb the increasing prevalence of spyware. Dr. Deibert emphasized that there is no single approach to solving the current spyware conundrum.
Speaker Session Recording
Briefing Materials
Dr. Ron Deibert (O.C., O.Ont., PhD, University of British Columbia) is Professor of Political Science, and the founder and Director of the Citizen Lab at the Munk School of Global Affairs & Public Policy, University of Toronto. The Citizen Lab is an interdisciplinary laboratory focusing on research, development, and high-level strategic policy and legal engagement at the intersection of information and communication technologies, human rights, and global security.
As Director of the Citizen Lab, Deibert has overseen as principal investigator and been a contributing author to more than 160 reports covering path breaking research on cyber espionage, commercial spyware, Internet censorship, and human rights. These reports include the landmark 2009 "Tracking Ghostnet" report (which uncovered an espionage operation that infiltrated the computer networks of hundreds of government offices, NGOs, and other organizations, including those of the Dalai Lama), China's Great Cannon (an offensive tool used to hijack digital traffic through Distributed Denial of Service attacks), the Kingdom Came to Canada (an investigation of a Canadian permanent resident, Saudi dissident, and Khashoggi colleague who was targeted with commercial spyware), the Reckless Series (an investigation into the abuse of commercial spyware to target journalists, anti-corruption advocates, and public health officials in Mexico), and investigations into the abuse of mercenary spyware in Spain, Hungary, Greece, Poland, El Salvador, Thailand and other countries worldwide. These reports have been cited widely in global media, garnering more than 25 front page exclusives in the New York Times, Washington Post, Financial Times, and other leading media outlets, and have been cited by policymakers, academics, and civil society as foundational to the understanding of digital technologies, human rights, and global security.
Deibert was a co-founder and a principal investigator of the OpenNet Initiative (2003-2014) and Information Warfare Monitor (2003-2012) projects. Deibert was one of the founders and (former) VP of global policy and outreach for Psiphon, one of the world's leading digital censorship circumvention services.