Implications of China's Nuclear Modernization and Expansion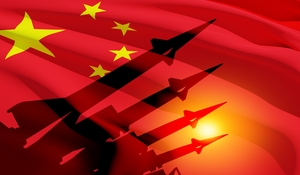 Speaker: Bradley, J. (Plans and Policy Directorate, United States Strategic Command)
Date: 1 November 2022
Speaker Session Summary
SMA hosted a speaker session with Ms. Jennifer Bradley (Plans and Policy Directorate, United States Strategic Command) as part of its SMA STRATCOM Academic Alliance Speaker Series.
China is modernizing its nuclear forces which is routine for modern nuclear countries; however, the speed and acceleration of China's modernization is alarming Western leaders and scholars. Ms. Bradley commented that by growing its nuclear forces, China is creating nuclear capabilities to match their geopolitical ambitions, including regional hegemony. As China increases its nuclear capabilities, its adversaries will need to increase their levels of deterrence to maintain the geopolitical status quo. The characteristics of China's nuclear deterrence can be described as focused, limited, and defensive. Historically, China has maintained a 'no first strike' policy. As it increases its nuclear capabilities, this policy may change. Its recent escalation of its nuclear forces represents a change in its nuclear strategy, not its security environment.
While China is increasing its nuclear force and becoming more aggressive in regional politics, internal threats are increasing pressure on its ruling political party, the Chinese Communist Party (CCP). These internal stressors include food insecurity, increasing national debt, and an aging workforce because of its long-standing one-child policy. Taiwan's determination to remain autonomous is also an existential threat to the CCP's 'One-China' narrative. China views its nuclear force as tool to increase its regional leverage over Taiwan, the US, and other Western allies in the region. It has bolstered the size and capabilities of its ground, sea, and air forces, including technology that has dual use and overtly nuclear capabilities. Ms. Bradley suggested that the implications of China's rampant increase of their nuclear force may include the US not having the credibility to respond a limited Chinese nuclear attack in the South Asian region.
Speaker Session Recording
Briefing Materials
Biography
Ms. Jennifer Bradley is a Senior Deterrence Analyst in the Plans and Policy Directorate of United States Strategic Command. As the Program Manager for deterrence analysis and research, she leads a team dedicated to applying deterrence theory to strategic problems in order to inform strategy and plans development. On this team, she serves as the lead analyst for the Indo-Pacific region. Ms. Bradley is currently pursuing her Doctorate in Defense and Strategic Studies from Missouri State University where she previously earned her Masters of Science in Defense and Strategic Studies in 2007. She received her Bachelor of Science degree in Political Science, Philosophy, and Economics from Eastern Oregon University in 2002. The views presented in this article are those of the author and do not necessarily represent the views of U.S. Strategic Command, the U.S. Air Force, Department of Defense or the U.S. Government.
Relevant Paper: https://nipp.org/papers/chinas-nuclear-modernization-and-expansion-ways-beijing-could-adapt-its-nuclear-policy/