Influencing Public Behavior: Takeaways From Public Communication Scholarship
November 2020
No Comments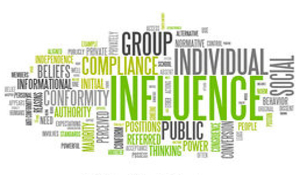 Authors | Editors: Cooley, A. (Oklahoma State University); Cooley, S. (Oklahoma State University); Hinck, R. (Monmouth College); Kitsch, S. (Monmouth College)
Quick Look Preview
Summary
Effective communication is a complex and fragile human process that requires strategic design, careful monitoring, and responsive adaptation (Kreps & Neuhauser, 2010). This report reviews scholarship on public communication campaigns and provides insights into six characteristics of effective communication campaigns.
SUPPORTED: Communication alone is not enough to change human behavior. Other social change mechanisms (discussed in Takeaway 1) are needed to complement communication efforts.
TARGETED: Communication that targets specific behavior change is more effective than communication that targets categories of behavior.
COMMITTED: Effective communication campaigns are committed.
TAILORED: Effective communication efforts are highly tailored. They aim at first impacting intermediate variables (such as cognitive and affective variables) before attaining behavioral objectives.
MULTI-DIMENSIONAL: There is no one way of measuring communication effectiveness. Multiple dimensions of effectiveness should be considered (such as contextual, political, ideological, and definitional effectiveness).
MULTI-STEP: Changing individual behavior is not always the most effective strategy. Sometimes, effective communication campaigns are multi-step: They focus on changing social norms first, and then, through social norm change, influencing individual behavior.
Download Publication