Innovating for National Security
February 2021
No Comments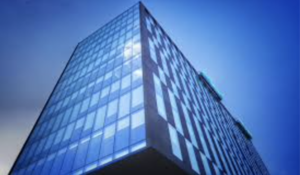 Speakers: Brown, M. (Director, Defense Innovation Unit & Former CEO of Symantec Corporation)
Date: 24 February 2021
Speaker Session Summary
SMA hosted a speaker session, presented by Mr. Michael Brown (Defense Innovation Unit (DIU)), as a part of its SMA NDU/PRISM Innovation Series. 
Mr. Brown began his presentation by stating that technology has been a leading driver in modern geopolitical competitions. The US has traditionally dominated these competitions because it has led the world in both technological capability and spending on research and development (R&D). Mr. Brown further argued that the US still maintains an overall lead in technological capability over its adversaries. However, as China's economy continues to grow at a faster rate than the US's, China is closing this competitive gap. He then added that there are four primary dimensions in which countries can compete: 1) economically, 2) geopolitically, 3) ideologically, and 4) militarily. China currently competes with the US in all four dimensions, except militarily.
Mr. Brown added that China has even surpassed the US in several key technological capabilities, including, most importantly, 5G technology, semiconductors, and facial recognition. He argued that China has gained a competitive advantage in some technologies, partially because the CCP controls its economy, commercial sector, and military, making cross-sector cooperation automatic. The Chinese Communist Party (CCP) has used its control of these sectors to advance its brand of "economic colonialism" as well, known as the Belt and Road Initiative (BRI). The BRI allows China to increase its control other countries' economies by making investments that those countries may not be able to reciprocate.
Next, Mr. Brown claimed that China is looking to use its influence to stifle Western ideology in other regions because the CCP views freedom of expression and a free and open market as existential threats to its existence. The appeal of US western values—like freedom of expression—is considered an ideological advantage for the US. However, because private companies in the US have the freedom to decline to work with the USG, the US cannot generate as much cross-sector cooperation as China. Adding to this disadvantage for the US, federally funded R&D is at an all-time low. This worsens the US's predicament because historically, federally funded R&D has been responsible for society's biggest technological breakthroughs.
Mr. Brown concluded his presentation by explaining how DIU is the USG's solution to finding technological needs across the DoD. He stated that DIU has the ability to pair the combatant commands with private vendors who can fill that command's needs. He also asserted that if the USG was to give tax breaks for private companies who work with the DoD and the companies that create dual-use technology, the USG would become increasingly responsible for more innovation.
Speaker Session Recording
Note: We are aware that many government IT providers have blocked access to YouTube from government machines during the pandemic in response to bandwidth limitations. We recommend viewing the recording on YouTube from a non-government computer or listening to the audio file (below), if you are in this position.
Download Briefing Materials
To access Mr. Brown's slides, please email Ms. Nicole Peterson (npeterson@nsiteam.com).