Innovating SOF to Counter Proxies, Puppets, and Partners in Great Power Competition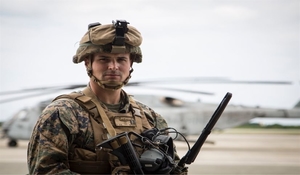 "Innovating SOF to Counter Proxies, Puppets, and Partners in Great Power Competition"
Speakers: Meredith, S. (National Defense University); Maloney, M. (United States Special Operations Command (USASOC))
Date: 1 April 2019
Speaker Session Preview
SMA hosted a speaker session presented by Dr. Spencer Meredith III (National Defense University) and LTC Mike Maloney (US Army Special Operations Command (USASOC)) as a part of its new SMA NDU Speaker Series. This presentation focused on the need for Special Operations Forces (SOF) to continue playing critical roles in supporting national security objectives. Dr. Meredith began the presentation by defining the competition space, types of competition, and the effects of competition. LTC Maloney then discussed the current SOF  authorities and capabilities, including a network-centric understanding of the competition space and its targeting methodologies. Dr. Meredith explained violent extremist organizations' (VEO) role in global competition. He stated that VEOs gain much-needed attention through this type of competition, and VEOs give great powers much-needed outlets for "pushing rivals." Dr. Meredith then explained how proxies, puppets, and partners can play a critical role in global competition, while LTC Maloney provided a SOF example of each. Dr. Meredith then described how innovating SOF and utilizing hybrid warfare is critical when assessing how to combat the challenges posed by great powers and their proxies, puppets, and partners. He also stressed the need for agility to both see and seize opportunities. To conclude, Dr. Meredith spoke about the purpose of the "SOF Paradigm in Great Power Competition" speaker series and previewed a few of the upcoming presentations.
Speaker Session Audio File
To access a recording of this session, please email Ms. Nicole Peterson (npeterson@nsiteam.com).
Download Dr. Meredith's and LTC Maloney's Biography and Slides