Innovation With Allies Now—The US, UK, and Forging a Technological Edge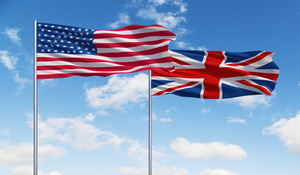 Speaker(s): Langevin, J. (Democrat, Rhode Island, US Congress); Gallagher, M. (Republican, Wisconsin, US Congress); Onwurah, C. (Labour Party, Member of Parliament and Shadow Minister for Digital and Business, UK); Willetts, D. (Conservative Party, Member of the House of Lords, Former Minister for Universities and Science, UK)
Date: 8 July 2021
Speaker Session Summary
SMA hosted a panel discussion with Representative James R. Langevin (Democrat, Rhode Island, US Congress), Representative Michael J. Gallagher (Republican, Wisconsin, US Congress), Chi Onwurah (Labour Party, Member of Parliament and Shadow Minister for Digital and Business, UK), Lord David Willetts (Conservative Party, Member of the House of Lords, Former Minister for Universities and Science, UK), and moderator Dr. Nicholas Wright (Intelligent Biology, University College London, and Georgetown University) as a part of its SMA NDU Speaker Series.
Representative Gallagher highlighted the bipartisanship of the work of the Cyberspace Solarium Commission. This bipartisan cooperation is mostly because of a widespread recognition of the cyber security threats a rising China brings to the US and its allies. He proposed that the USG has conceded political influence around the world to its adversaries, including China, and to correct this the USG must double down on investment on critical technology. Furthermore, China's rise as an industrial power and leading global investor in infrastructure is threatening the United States' global supply chain for valuable materials and goods. To strengthen US economic and national defense security, the USG must cooperate with the private sector, partly to identify outward and inward foreign direct investments that create technology which can be used against the US in a military conflict.
MP Onwurah emphasized China's growing influence on developing countries' telecommunication networks, using her past work experience before becoming a member of the UK's Parliament as an anecdote. She commented that China's largest telecommunication company, Huawei, was able to win contracts in Nigeria by approaching companies directly. Furthermore, the US and the UK do not have a vendor that is currently able to compete with Huawei in 5G technology. However, the US and UK can learn from each other's legislation and cooperate with allied nations to confront China's growing influence over countries 5G networks. She accentuated the need to continue to strengthen the trans-Atlantic partnership between the US and UK, increase cross parliamentary collaboration, and increase government backed investments into emerging markets.
Representative Langevin echoed the others' sentiment that there is a need to strengthen the US-UK alliance, and emphasized that there are not enough security measures in place for cyber security. He focused on two technologies that encapsulate the current dilemma facing decision makers in Washington: artificial intelligence (AI) and next generation technologies. Representative Langevin commented that decision makers in Congress must figure out how to fund the development and implantation of AI quickly, because "science fiction is now fact." Benefits of AI include better decision making, quick mental health support for soldiers, fewer casualties, and streamlined logistics. He pointed out that new technologies which are currently only prototypes will soon be deployed on the battlefield.
Lord Willetts acknowledged that while an industrial policy runs contrary to conventional capitalistic thinking, it is still necessary to counter China's increasing global economic influence. He added that the USG's larger pool of resources allows it to procure technology more quickly and on a larger scale than the UK. However, an allied supply chain is still the best and most secure option to combat China. Furthermore, in new theaters such as space, it is advantageous to have one cohesive network of allies to work with. He emphasized that while China is viewed as the USG's and UK's largest geopolitical rival, there are still areas where it is advantageous for all parties to collaborate with China. It will be up to political leaders to decide in what areas of science and research China can be trusted to participate.
Speaker Session Recording
Note: We are aware that many government IT providers have blocked access to YouTube from government machines during the pandemic in response to bandwidth limitations. We recommend viewing the recording on YouTube from a non-government computer or listening to the audio file (below), if you are in this position.
Briefing Materials