Intellectual Anarchy: The Art of Disruptive Innovation
December 2022
No Comments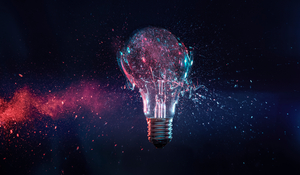 Speaker(s): Sullivan, P. (CEO and Founder, Oceanit)
Date: 13 December 2022
Speaker Session Summary
SMA hosted a speaker session with Dr. Patrick Sullivan (CEO, Oceanit) as part of its SMA General Speaker Series. 
Innovation in research and development is often preceded by changes in how researchers think about the world around them. Dr. Sullivan discussed how synergy between academics and workers in the field helped create a more innovative culture in his own company, Oceanit. He emphasized that time spent in the field is crucial for researchers to truly understand what a client needs. Even when a company believes it understands the client's needs, there can always be surprises, which Dr. Sullivan compared to Volodymyr Zelenskyy's rise from comedian to wartime leader. Providing further context, Dr. Sullivan stated that Oceanit works across many sectors, including energy, aerospace, and engineering consultation. The company consistently collaborates with 70 universities and many different companies, such as Shell, as well.
Oceanit has worked on many projects from installing nanotechnology to optimizing beauty products. One example of a specific project that Oceanit worked on is HeatX—a system that extends the life expectancy of heat exchangers and condensers, also making them more efficient. Dr. Sullivan identified the states and areas where the most liquid capital is located, including California, New England, and New York's metropolitan area. He argued that many companies in these states believe that the existence of capital alone will increase innovation. However, many companies copy their industry competitors' successful practices before looking to create innovation themselves. This practice keeps them from achieving their full innovative potential. These companies also too frequently rely on outdated company or industry practices. The best recipe for cultivating innovation is connecting the right people, culture, and organization, according to Dr. Sullivan.
Speaker Session Recording
Briefing Materials
Biography:
Dr. Patrick Sullivan is a scientist, engineer, technologist, entrepreneur, businessman, author, public speaker, and futurist. He founded Oceanit in 1985, a self-funded "mind to market" company that produces technology from home-grown research, development, and engineering and employs approximately 200 scientists, engineers, and professionals that provide innovative solutions in the fields of aerospace, energy, engineering, information technology, and life sciences. Oceanit's more than $600M in funding has created cutting-edge innovations in the fields of aerospace, energy, bio-photonics, artificial intelligence, neurotoxin detection, nanotechnology, and optics, as well as technology for missile defense, advanced manufacturing, space debris management, and environmental applications that are the subject of numerous reports, patents, and research programs. Dr. Sullivan is also the author of Intellectual Anarchy – The Art of Disruptive Innovation (May 2020) (Ingram Press) and co-author of chapters 1 & 19 in AI at War – How Big Data, Artificial Intelligence and Machine Learning Are Changing Naval Warfare (Dec 2020) (US Naval Institute Press). Dr. Sullivan received his PhD in Engineering from the University of Hawaii and his BS in Engineering from the University of Colorado, Boulder.