IRGC-QF Malfeasant Activity Outside of the CENTCOM AOR
February 2021
No Comments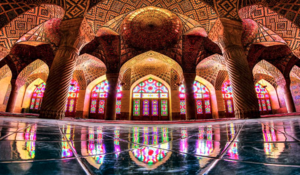 Author | Editor: Canna, S. (NSI, Inc.)
Question of Focus
[Q3] Given recent events, what are the trends in Islamic Revolutionary Guard Corps-Quds Force (IRGC-QF) malfeasant activity outside of the CENTCOM AOR?
Report Preview
Experts interviewed state that they could find no evidence of recent changes in IRGC-QF activity outside of the CENTCOM area of responsibility (AOR). However, there are micro-trends that are of note, particularly for analysts focused on high risk, low probability events. Before we disentangle these trends, it is critical to place this study within the context of recent events, especially concerning the state of the Iranian economy.
The economic situation has become so untenable for average Iranians that Mr. Christopher Bidwell, JD (Senior Fellow for Nonproliferation Law and Policy, Federation of American Scientists) likens it to the environment in 2013 that drove Iran to the Joint Comprehensive Plan of Action (JCPOA) negotiating table. One Iran expert ,who prefers not to be identified publicly, likens the overall dissatisfaction with the regime to levels higher than that which the population experienced in 1978. Nevertheless, none of the experts interviewed believe that either the Iranian economy or government is on the verge of collapse, just that Iran's economy is as close to collapse as it has ever been.
Download Publication