Long Shadows: Deterrence in a Multipolar Nuclear Age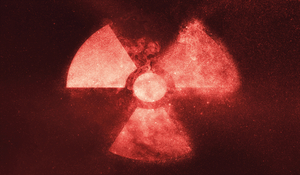 Speaker(s): Pettyjohn, S. (Senior Fellow & Director of the Defense Program, Center for a New American Security [CNAS])
Date: 26 July 2022
Speaker Session Summary
SMA hosted a speaker session with Dr. Stacie Pettyjohn (Senior Fellow & Director of the Defense Program, Center for a New American Security [CNAS]) as part of its SMA STRATCOM Academic Alliance Speaker Series.
Dr. Pettyjohn explained that nuclear deterrence is frequently examined in the context of a bilateral competition rather than a multipolar competition between three or more nuclear capable states. Since the end of the Cold War, the US has slowly decreased its nuclear stockpile. However, China and North Korea are nations to watch, as they have slowly but steadily increased their own stockpiles of nuclear warheads and overall nuclear capabilities. China does not need to reach nuclear parity with the US—which has the most deployed nuclear warheads—or Russia—which has the most stockpiled nuclear warheads—to significantly change the deterrence landscape, Dr. Pettyjohn emphasized. North Korea has moved past testing and has even started to create a small deposit of nuclear weapons that may soon be deployed along its demilitarized zone with South Korea.
The growing number of nuclear armed states increases the likelihood and dangers of misperceptions and misunderstandings between nuclear powers. Creating mutual legislation between states limiting nuclear development will be difficult to pass, however, because states view nuclear capabilities as a way to increase geopolitical influence. Russia will also likely want to limit the further deployment of nuclear warheads by the US, making mutual legislation a slim possibility.
Dr. Pettyjohn concluded by listing several recommendations for US nuclear policy, including a) maintaining current US declaratory policy, b) renewing focus on nuclear deterrence, c) strengthening deterrence against North Korea, d) studying escalation risks further, and e) pursuing strategic dialogues with China and Russia to avoid misperceptions that could lead to escalation. 
Speaker Session Recording
Briefing Materials