Russia's Revolution in Intelligence Affairs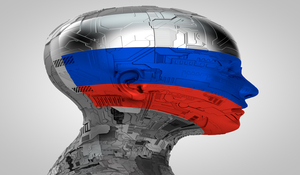 Speaker(s): Jonsson, O. (Director, Phronesis Analysis; Researcher, Swedish Defence University)
Date: 16 August 2022
Speaker Session Summary
SMA hosted a speaker session with Dr. Oscar Jonsson (Director, Phronesis Analysis; Researcher, Swedish Defence University) as part of its SMA EUCOM Speaker Series.
Decision makers and military strategists expect artificial intelligence (AI) to change how war is fought. AI is a blanket term for several technologies and their capabilities. Many people believe AI's defining feature is its level of autonomy; however, AI's main function is actually as a decision-making tool. AI has proven to be highly effective at anticipating predictive and social patterns, even out-preforming judges when it comes to accurately predicting whether criminals will be repeat offenders. Russian President Vladimir Putin believes that AI will revolutionize combat and be the deciding factor in who wins future wars and conflicts. Dr. Jonsson stated that for there to be a true technological revolution, the technology must change how an organization—such as a military—functions and views its doctrine.
Russia's capability to incorporate AI into its military organizations is strong. Russia's Ministry of Defense frequently mentions artificial intelligence in statements and has been working closely with private companies and academic institutions on research initiatives related to its implementation. The Russian Institute for Strategic Studies and other Russian government organizations—including the Main Directorate of the General Staff of the Armed Forces of the Russian Federation (GRU)—already use AI for the collection, analysis, and implementation of data and active security measures.
Dr. Jonsson added that Russia's primary use of AI is to bolster regime security and project influence abroad. Artificial intelligence can be used for almost anything; however, it is difficult to program technology to attain the correct level of autonomy. Several areas where further research is required in this realm include understanding theory and practice related to AI, the collection and maintenance of datasets to feed the AI, technological decoupling, and how conflicts—like the Russia-Ukraine war—will influence AI's use on the battlefield.
Speaker Session Recording
Please email Ms. Nicole Omundson (nomundson@nsiteam.com) for access to this recording.
Briefing Materials