Semiconductors, China, Taiwan, and the US Policy Debate: Intersecting Technological, Economic Security, and Geopolitical Realities
November 2022
No Comments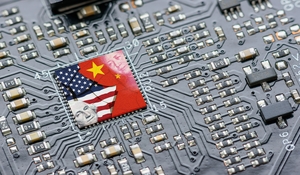 Speaker(s): Cronin, R. (The Stimson Center)
Date: 9 November 2022
Speaker Session Summary
SMA hosted a speaker session with Dr. Richard Cronin (Distinguished Fellow, The Stimson Center) as part of its SMA INDOPACOM Speaker Series.
China and Taiwan's political relationship is highly confrontational; however, China's dependence on advanced semi-conductors produced in Taiwan acts as a defensive shield for Taiwan. Semi-conductors are one of the most complex technological tools ever created. Dr. Cronin emphasized that the Taiwan Semiconductor Manufacturing Company (TMSL) is responsible for most of the current semiconductor industry. Taiwan provides 70% of China's semi-conductor needs. China has the industrial infrastructure and the capability to mass-produce semi-conductor chips; however, they lack the means to produce the highly advanced chips used in advanced weapons systems. It is believed that most of China's advanced missiles include Taiwanese semi-conductor chips that were produced under contract with the US. The US owns much of the intellectual property associated with the semiconductor chip industry.
Because the US owns much of the intellectual property and produces many of its highly advanced chips through TMSL, the US holds the largest share of the semi-conductor industry's profits. Dr. Cronin commented that the US government has been taking more steps to increase its chip production capacity and begin producing less advanced chips. Some of these steps include potential export restrictions despite their many economic risks. The US has also set standards for not giving future 5G chips to China's massive media conglomerate Huawei. Dr. Cronin emphasized that permanent sanctions levied against China will not keep them from potentially reaching technological parity by 2049. Despite still being able to reach technological parity, it is still not in China's best interest to overtly attack Taiwan because it would destroy much of the economic equity it has in the island nation and harm its own semiconductor chip industry. 
Speaker Session Recording
Briefing Materials
Biography:
Dr. Richard P. Cronin is a Distinguished Fellow at the Stimson Center. Until July 2016, Dr. Cronin directed Stimson's Southeast Asia Program and Mekong Policy Project. Dr. Cronin joined Stimson in 2005 after a long career as an Asian Affairs Specialist with the non-partisan Congressional Research Service. At Stimson, he works on transboundary and nontraditional security issues involving China and Southeast Asia from the perspective of political economy. Dr. Cronin has researched, lectured, and taught Asian political economy and US-Asia security issues in Singapore and Japan's Chuo University and shorter courses in Ho Chi Minh City, Vietnam and Vientiane, Laos. Most recently, he is the author of a Stimson Center Issue Brief, "Semiconductors and Taiwan's 'Silicon Shield': A Wild Card in U.S.-China Technological and Geopolitical Competition." He holds a PhD in modern South Asian history from Syracuse University. He served as a reserve officer (1st Lt) in Vietnam with the US Army's 1st Infantry Division in 1965-66.