Safety and Security of Nuclear Installations in Ukraine and Implications for Future Conflicts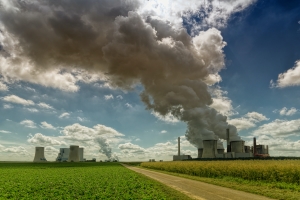 Speaker: Ms. Darya Dolzikova (RUSI)
Date: 1 August 2023
Speaker Session Summary
The war in Ukraine is raising questions about the security of Ukraine's nuclear power plants and the safety of civilians who are in their proximity. Military and civilian leaders in other countries that possess nuclear power plants are examining how litigation could protect their own facilities during future conflicts. Ms. Dolzikova stated that this discussion has intensified since Russia occupied the Chornobyl Exclusion Zone and captured the Zaporizhzhia Nuclear Power Plant (ZNPP) during the early stages of its invasion of Ukraine. The ZNPP is still under Russian occupation, forcing collaboration between Ukrainian and Russian nuclear scientists, Ukrainian workers at ZNPP, the International Atomic Energy Agency, and the Russian occupiers to ensure the plant's safety and security. Since Russia's take-over, all six ZNPP nuclear reactors have been shut down. One reactor is in a "hot shutdown," allowing it to produce steam. Russian nuclear scientists are insisting that it is necessary for this reactor to produce steam for the safety of the power plant, but Ukrainian scientists claim that a "hot shutdown" is an unnecessary hazard. They claim that keeping the reactor in this state is reducing the time window that workers would have to divert a catastrophe during a systems failure.
The ZNPP's security is in a precarious position for many reasons. Ms. Dolzikova identified multiple immediate threats to the integrity of its reactors including a direct military strike, running out of water for coolant, prolonged power outages, and mistakes by workers operating under immense levels of stress. Fortunately, the containment structures of all ZNPP's reactors are sound and can withstand moderate amounts of direct fire. However, the water that is used for the ZNPP's coolant is drawn from the Kakhovka reservoir and has been depleted after the destruction of its downstream dam Other looming tasks and hazards that need to be addressed are the storage and transportation of spent nuclear waste in an active warzone. Also, there is an unconfirmed suspicion that explosives—such as land mines—are present on the grounds of ZNPP. Ms. Dolzikova suggested that new legal protections for nuclear power plants could increase security of power plants like ZNPP in future conflicts. One suggested legal measure is a one-kilometer buffer zone for military activity around nuclear power plants. Ms. Dolzikova acknowledged that there are currently some legal provisions in place; however, Russia's military occupation of ZNPP is the first instance of a nuclear power plant being occupied by a hostile foreign military.
Speaker Session Recording
A recording is only available to US government employees via Intelink video. Please email mariah.c.yager.ctr@mail.mil for assistance and additional information.
Briefing Materials
Recommended Reading:
Dangerous Targets: Civilian Nuclear Infrastructure and the War in Ukraine: Preliminary Lessons for Safety and Security in War Zones (rusi.org)
Securing Zaporizhzhia with Diplomacy and Deterrence – War on the Rocks
Biography: Darya Dolzikova is a Research Fellow with RUSI's Proliferation and Nuclear Policy programme. Her work focuses on understanding and countering the proliferation of weapons of mass destruction (WMD), including proliferation financing and other illicit trade by actors of proliferation concern. Her research areas include the Iranian nuclear programme and related diplomacy, Iranian and North Korean proliferation-related sanctions evasion, as well as other issues concerning nuclear technology and proliferation. Prior to joining RUSI, Darya had served as the manager of government relations and policy development at Canada's national aerospace industry association. She also has experience working in the due diligence sector and on defence-related issues in Canada's Parliament. She holds an MA in Security Studies from Georgetown University and a BSocSc in International Studies and Modern Languages from the University of Ottawa.