Cognitive Threat States of Key Actors and the Psychology of International Crises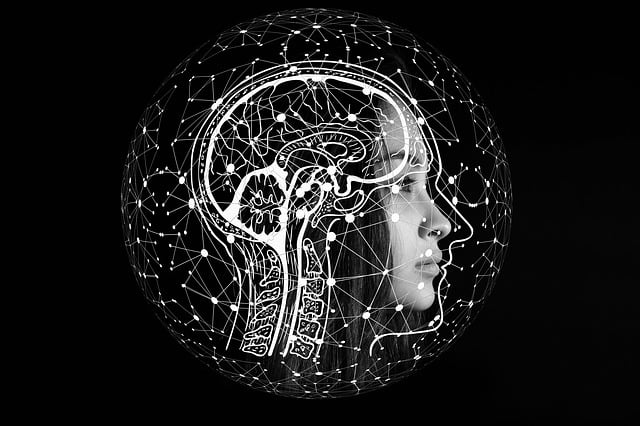 Speakers: Dr. Larry Kuznar (NSI, Inc.); Tom Rieger (NSI, Inc.); Bradford Morrison (University of British Columbia)
Date: 16 May 2023
Speaker Session Summary
SMA hosted a speaker session with Dr. Larry Kuznar (NSI, Inc.), Mr. Tom Rieger (NSI, Inc.), and Mr. Bradford Morrison (University of British Columbia) as part of its SMA General Speaker Series.
Studies that use discourse analysis can show both the cognitive and motivational changes in a country's leadership and the overall complexity of crises. Mr. Morrison conducted research on the integrative complexity (IC) of American, British, and Russian leaders during international crises. Every crisis was examined from each actor's point of view, so each actor has a different IC score for each crisis. High IC scores relating to crises are associated with leaders expressing flexibility, searching for more information, indecisiveness, and recognizing the legitimacy of opposing views. Low IC scores are associated with leaders' expressing inflexibility, close-mindedness, and decisiveness. Mr. Morrison gave several examples of different crises and their IC, including the least and most complex. The crisis with the lowest IC score was the Gulf of Tonkin (1964) from the US perspective and the crisis with the highest IC score was the remilitarization of the Rhineland (1936) from the UK perspective. Several of Mr. Morrison's top takeaways were that crises triggered by violent events are associated with low IC scores, while crises that pose an existential threat are associated with high IC scores.
Discourse analysis can also be applied to individual leaders, showing their worldviews and motives. Dr. Kuznar and Mr. Rieger coded a corpus of more than 300 speeches given by Russian President, Vladimir Putin since 2013, including speeches leading to the onset of military action. There was an increase in the mention of themes of strength, victory, duty, the homeland, and religious ideals; while seeing a decrease in themes of unity, cooperation, stability, trust, and justice. The researchers were also able to build a Personal Threat Profile for Putin, which measures what can trigger a "threat state" across three categories: protection, participation, and prediction. They mapped the discourse themes to the PTP elements. Mr. Rieger stated that Putin has become more concerned with issues of identity, power, and prestige, while being less concerned with the need for stability, emotional security, and trust. Dr. Kuznar emphasized that while Putin is at a higher threat state than he was a year ago, he was at a much higher than normal threat state, even then.
Speaker Session Recording
Briefing Materials
Biographies:
Dr. Larry Kuznar (Chief Cultural Sciences Officer, NSI, Inc., Emeritus Professor of Anthropology, Purdue University-Fort Wayne) Dr. Kuznar conducts anthropological research relevant to national security issues such as strategic competition and counterterrorism. His research ranges from advanced statistical and geographical modeling of social instability to discourse analysis of adversaries including North Korea, China, Russia, Iran, and ISIS (Daesh) to provide leading indicators of intent and behavior. He has developed computational models of genocide in Darfur and tribal factionalism in New Guinea, mathematical models of inequality and conflict, and integrated socio-cultural databases for geo-spatial analysis of illicit nuclear trade and bioterrorism. Dr. Kuznar's research has been funded by academic sources, the Office of the Secretary of Defense Strategic Multilayer Analysis, Air Force Research Lab (AFRL), the Human Social Cultural Behavior (HSCB) modeling program of the Department of Defense, and by the US Army Corps of Engineers. He has also served on the HSCB Technical Progress Evaluation panel and a National Counterterrorism Center (NCTC) net assessment panel. He conducted extensive research among the Aymara of southern Peru and with the Navajo in the American southwest. Dr. Kuznar has published and edited several books and numerous peer-reviewed articles in journals such as American Anthropologist, Current Anthropology, Dynamics of Asymmetric Conflict, North Korean Review, Social Science Computer Review, Political Studies, Field Methods, and Journal of Anthropological Research. Dr. Kuznar earned his Ph.D. and M.A. in Anthropology, and a M.S. in Mathematical Methods in the Social Sciences from Northwestern University. His B.A. in Anthropology is from Penn State.
Bradford H. Morrison is a PhD candidate and researcher, in social psychology, at the University of British Columbia, and has an MA in political science from McGill University. He specializes in political psychology, especially the study of the decision-making of political leaders in times of stress, such as international crises, war, international negotiations, and peace processes. He uses content analysis to score real-world political texts for psychological constructs such as complexity of thinking (i.e., integrative complexity), motivations, and moral foundations, and to relate them to real-world political events and decisions, in order to better understand the psychology of political actors and political decision-making. He is currently working on his dissertation, which is a study of whether, and how, a head of government's tendency towards high or low complexity of thinking (integrative complexity) is associated with the likelihood that their state will become involved in an international crisis, and how their complexity of thinking changes in association with these international crises.
Tom Rieger is President of NSI and brings over 35 years of experience in studying organizational and consumer behavior, as well as a broad range of national security issues. He is recognized as a pioneer in the study and science of organizational barriers, as well as applying behavioral science theory to predict societal and foreign actor actions and intentions. His book Breaking the Fear Barrier was named by Soundview as one of the best business books of 2011 and was also named one of the five best business books of 2011 by 800-CEO READ. His recent book, Curing Organizational Blindness, describes an innovative framework for organizations to use in avoiding bias and suboptimal decisions. He is an expert in developing statistical models of human behavior, and prior to joining NSI, he was a Senior Practice Expert and Strategic Consultant at Gallup Inc., where he led global efforts regarding organizational barriers and served as the chief architect of predictive models of stability and radicalization. He has consulted extensively for numerous government agencies and Fortune 500 companies, where he has provided analytical guidance across a wide range of issues and problem sets. He received a Master of Science Degree in Industrial Administration from Carnegie Mellon's Tepper School of Business in 1986.
Regina Joseph's career spans senior roles in technology, media, national security and decision science research. Since 2014, her consultancies, Pytho in the US and Sibylink in Europe, have led analysis, research and training for such organizations as US Marine Corps, NATO, the Netherlands' National Cyber Security Center and its Ministry of Foreign Affairs, the OSCE, and the European Defence Agency. She has served as either a co-Principal Investigator or senior consultant on multiple research programs funded by the Intelligence Advanced Research Projects Activity (IARPA) and the National Science Foundation (NSF), among others. In 2022, she developed the cognitive training system and pilot for INFER, the US government's forecasting platform, in addition to completing her NSF research, Human Forest, and winning a patent for it. She is a top-ranked Superforecaster with a certified track record of predictive accuracy. She demonstrated prescience early in her career by revolutionizing the media industry in 1994 with the creation of Blender, the world's first digital magazine, as well as the first forms of digital advertising. Prior to 2014, she served in roles ranging from a Senior Research Fellow in Defense/Security at the Clingendael Institute think tank to senior vice president at companies like Sony and Liberty Global. She is a Thomas J. Watson Fellow and she received her B.A. from Hamilton College (magna cum laude, Phi Beta Kappa) and her M. Sci. from New York University.