Beijing Rules: How China Weaponized Its Economy to Confront the World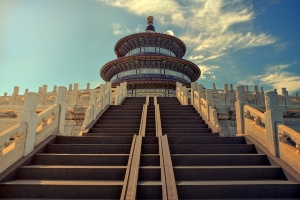 Speaker: Ms. Bethany Allen (Axios)
Date: 18 October 2023
Speaker Session Summary
During the last 25 years, China has strengthened its ability to economically coerce governments, companies, multilateral institutions, and individuals, bringing them in line with the Chinese Communist Party's (CCP) desires. She summarized China's statecraft as a "clearly communicated set of rewards and punishments based on gatekeeping access to China's huge markets, capital, and investments." China uses its influence over markets as a vector for measuring illiberal political will among corporations and governments. China's economic statecraft is purely political in nature. This means that any government, corporation, or individual who does not abide by the CCP's guidelines are subject to sanctions. Ms. Allen emphasized that this is a juxtaposition to US and Western statecraft, in which sanctions are used to further multilateral goals of the liberal order.
Ms. Allen outlined several domestic and international policy suggestions for combating China's aggressive economic statecraft. The suggestions for domestic policy changes include strengthening unions and protections for whistleblowers, making it illegal to lobby on behalf of an authoritarian government, and strengthening transparency requirements for any US companies with communication with China. The international policy suggestions include creating a democratic bulwark of democratic countries to hem in China's economic influence, creating a new trade alliance amongst liberal democratic states, and continuing to selectively decouple from China.
Speaker Session Recording
Briefing Materials
Biography: Bethany Allen is the China reporter for Axios and the author of Beijing Rules, named by the Financial Times as one of the best business books of the year. Before joining Axios, she served as the lead reporter for the International Consortium of Investigative Journalists' China Cables project, a major leak of classified Chinese government documents revealing the inner workings of mass internment camps in Xinjiang. For her work on the China Cables project, Bethany received the Robert D. G. Lewis Watchdog Award and was a finalist for the Batten Medal for Courage in Journalism. Bethany was previously a staff editor and contributing reporter at Foreign Policy magazine. She lived in China for four years, Washington, DC for eight years, and is now based in Taipei, Taiwan.