A Restraint Approach to U.S. China Policy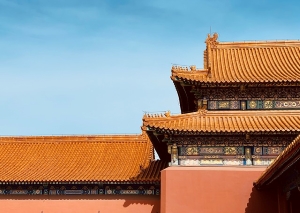 Speaker: Michael Swaine (Quincy Institute for Responsible Statecraft)
Date: 1 June 2023
Speaker Session Summary
Although the US-China competition has global economic and political implications, it is still primarily focused on the Asia-Pacific region. If this strategic competition escalates to armed conflict, then it will become incredibly costly to both the US and China. Dr. Swaine presented two future pathways for this rivalry to take that avoid armed conflict. He emphasized that avoiding conflict must involve restraint from both actors, but especially the US. Exercising restraint will help the US achieve several objectives, including a) constructing a new national public narrative on national security, b) reallocating national security resources, c) maximizing cooperation with other nations, and d) augmenting economic openness and stability. Maximizing cooperation among different states, in particular, is becoming increasingly important as the world becomes much more multipolar.
Dr. Swaine stated that while China's military capability is growing, it will not overtake the US's military capability anytime soon. For example, he displayed the projections of US and Chinese naval power in 2035. Although China will probably have more naval vessels by 2035, the US maintained an advantage across many different meaningful categories. This increasing global multipolarity is also economic. In 1960, the US was responsible for 40% of the world's GDP, while today, it is responsible for only 24%. Because China is increasing its own share of the world's GDP, more countries today are seeking to maintain healthy relationships with both the US and China. For these reasons and others, Dr. Swaine emphasized that it is important for the US and China to alleviate their rivalry and increase their mutual cooperation. He argued that a US-China competition for hegemony is ultimately futile as neither country has the resources to compete for true hegemony.
Speaker Session Recording
Briefing Materials
Biography:
Michael Swaine is one of the most prominent American scholars of Chinese security studies. He comes to Quincy Institute from the Carnegie Endowment for International Peace, where he worked for nearly twenty years as a senior fellow specializing in Chinese defense and foreign policy, U.S.-China relations, and East Asian international relations. Swaine served as a senior policy analyst at the RAND Corporation.
Swaine has authored and edited more than a dozen books and monographs and many journal articles and book chapters. For nearly two decades, he has directed, along with Iain Johnston of Harvard University, a multi-year crisis prevention project with Chinese partners. He also advises the US government on Asian security issues.