Exploring A Year Of Russian Television News' Propaganda Landscape Through AI: From Speech & Visual Analysis To ChatGPT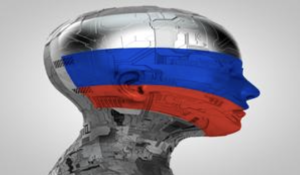 Speaker: Dr. Kalev Hannes Leetaru (The GDELT Project)

Date: 28 March 2023

Speaker Session Summary
SMA hosted a speaker session with Dr. Kalev Hannes Leetaru (The GDELT Project) as part of its SMA EUCOM Speaker Series.
The GDELT Project provides researchers with many tools for analyzing public discourse through compiling large open-source databases and utilizing text-based analysis. This data is pulled from media sources across dozens of countries and in hundreds of languages. The GDELT Project is working to create the tools to accurately collect data from television news broadcasts and other forms of video, such as Tik Tok and Instagram. Current GDELT tools can identify images, objects, logos, and even some faces in video footage. However, these tools cannot identify the context in which these items are being shown or identify a subject's emotions. This contextual information gives researchers a valuable insight into the sender's intent.
This missing context is especially valuable for research on propaganda and the wider use of imagery. Also, trends of national rhetoric in relation to events can be mapped out, such as Russian news coverage in relation to its invasion of Ukraine. The frequency of war coverage among Russian news organizations coincided with how much ground Russia was taking or losing at that time. Also, facial recognition tools show which news broadcasters and pundits Russian news media disproportionately broadcasts. The GDELT Project can also use this tool to create a network that shows which individuals are covered in the same stories by Russian news. Software that can detect logos can potentially help the artificial intelligence (AI) that makes these tools possible attribute organization's opinion on a subject. Dr. Leetaru emphasized that AI, like ChatGPT, can potentially even create their own articles. Future software developments could include fully automated narrative anomaly detection, daily and real-time summaries of tv news, and combined visual and text summarization among others.
A significant issue the GDELT Project faces is the translation of tv broadcasts in foreign languages. To demonstrate, Dr. Leetaru showed several examples of code that gave several different translations of the same statements, some of which could be dangerously misinterpreted. For example, one of the translations of a broadcast showing a leader in NATO saying "this is the answer of NATO to Putin's threat," was "NATO is a threat to Putin."
Speaker Session Recording

Briefing Materials

Biography: One of Foreign Policy Magazine's Top 100 Global Thinkers of 2013, Dr. Kalev Hannes Leetaru is a global advisor to governments, NGOs and the world's largest corporations to help them solve tomorrow's greatest challenges in an ever more uncertain world. His GDELT Project fundamentally transformed modern global risk forecasting, becoming one of the most iconic and largest realtime open graphs over Planet Earth. For more than a quarter-century his landmark studies have been at the forefront of reimagining how we understand our world through some of largest datasets and computing platforms on the planet.