Success in Your Near Future With Military Human-Machine Teams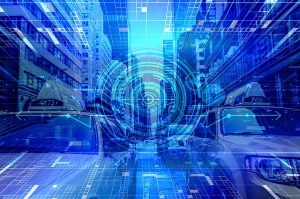 Panelists: Professor Mary (Missy) Cummings (George Mason University), Dr. Matthew Johnson (Florida Institute for Human & Machine Cognition), and Ms. Lauren Kahn (Georgetown University)
Moderator: Dr. Nicholas Wright (Georgetown University)
Date: 31 October 2023
Speaker Session Summary
Artificial intelligence (AI) has many implications for how warfighters operate on the battlefield, their leaders make decisions, and the training of employees in private industry. The present whole of society (WoS) impact of AI and its full potential is being studied and analyzed in real time by experts and field operators. Dr. Johnson pointed out that the assumption of AI replacing operators—both in the military and private industry—is mostly a myth. Instead, human's jobs will change to accommodate an AI partner that will in turn assist them in decision making and task management. To cultivate effective teamwork between AI machines and their human partners, the autonomous systems being used must be observable, predictable, and directable. Much of the research describes how the benefits of effective human-AI teamwork mirrors the benefits found in human centric teamwork. Dr. Johnson described several case studies that demonstrated how human-AI teaming can replicate the same benefits found from human teamwork. Ukraine's success in using AI for collecting targeting data for artillery strikes and video footage for intelligence purposes is accelerating how quickly states and corporations are trying to implement AI. The speed at which this acceleration throughout the WoS is occurring makes it paramount that AI's human counterparts are quickly and efficiently trained, emphasized Ms. Kahn. China and other actors are also examining the benefits of AI and believe that it will reduce uncertainty faced by military commanders on the battlefield. Dr. Cummings emphasized several risks and barriers to AI's use. She warned that the current capabilities of AI are overestimated and that its current shortcomings are underestimated. The main advantage that humans have and will have over AI is being able to adapt to strenuous situations. AI is bound by rules and programing and struggles to adapt to adversity.
Speaker Session Recording
Briefing Materials
Biographies: Professor Mary (Missy) Cummings received her B.S. in Mathematics from the US Naval Academy in 1988, her M.S. in Space Systems Engineering from the Naval Postgraduate School in 1994, and her Ph.D. in Systems Engineering from the University of Virginia in 2004. A naval officer and military pilot from 1988-1999, she was one of the U.S. Navy's first female fighter pilots. She is a Professor in the George Mason University College of Engineering and Computing and is the director of the Mason Autonomy and Robotics Center (MARC). She is an American Institute of Aeronautics and Astronautics (AIAA) Fellow, and recently served as the senior safety advisor to the National Highway Traffic Safety Administration. Her research interests include the application of artificial intelligence in safety-critical systems, assured autonomy, human-systems engineering, and the ethical and social impact of technology.
Dr. Matthew Johnson is a research scientist in the area of human-machine teaming for technologies such as robotics, software agents, and autonomous vehicles, in a variety of domains including disaster response, space applications, aviation, and military operations. Matt came to the Florida Institute for Human & Machine Cognition (IHMC) out of the military where he served as a Naval Aviator, flying both fixed wing aircraft and helicopters. He continued in the Navy Reserves retiring after 20 years of service. Matt has been a researcher at IHMC for over 20 years, working on numerous projects for both NASA and the Department of Defense, as well as supporting IHMC's local police department and SWAT unit with their drone program.
Ms. Lauren Kahn is a Senior Research Analyst at Georgetown's Center for Security and Emerging Technology (CSET), focused on national security applications of artificial intelligence. Prior to CSET, she was a Research Fellow at the Council on Foreign Relations (CFR) within the National Security and Defense and Digital and Cyberspace Policy programs, where she worked on defense innovation and the impact of emerging technologies on international security, with a particular emphasis on AI. Prior to joining CFR, she worked as a Research Fellow at Perry World House, the University of Pennsylvania's global policy think tank, where she helped launch its project on emerging technologies and global politics. Her work has appeared in outlets including Foreign Affairs, Lawfare, War on the Rocks, the Journal for Conflict Resolution, and AI & Society, and has been featured in the Economist.
Dr. Nicholas Wright is affiliated with Georgetown University, University College London (UCL), Intelligent Biology and the Center for Strategic and International Studies. He combines neuroscientific, behavioral and technological insights to understand decision-making in politics and international conflict, in ways practically useful for policy. He works with Governments. He has academic (e.g. Neuron) and general publications (e.g. Foreign Affairs). He edited a book on Artificial Intelligence, China, Russia and Global Order (2019, Air University Press). He has a medical degree from UCL, a BSc in Health Policy from Imperial College London, Membership of the Royal College of Physicians (UK), and an MSc and PhD in Neuroscience from UCL.