Soft Power 2.0, China Style- STORY WARS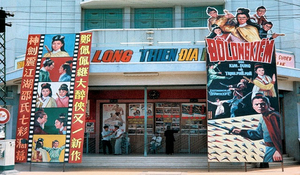 "Soft Power 2.0, China Style- STORY WARS"
Speaker: Monroe, M. (Marshall Monroe MAGIC)
Date: 20 March 2019
Speaker Session Preview
SMA hosted a speaker session presented by Mr. Marshall Monroe (Marshall Monroe MAGIC / Magic Canyon Institute) as a part of its Future of Global Competition & Conflict Speaker Series. During his presentation, Mr. Monroe discussed how China has implemented industrial manipulation tactics, both domestically and internationally, to influence viewers through traditional media. He provided several examples of movies which portray significant American characters as bumbling, greedy, and overweight, in contrast to significant Chinese characters, which are portrayed as refined, sophisticated, and responsible for "saving" the Americans in the end. Mr. Monroe also explained that China only allows 34 international films to be shown in theaters per year, so American studios are required to meet Chinese censorship demands if they want their film to be shown. Therefore, all major scale movies need to have their script approved by China, allowing the nation to exercise control over the narratives being propagated. He emphasized that China's soft power exercises within the film industry are not hidden or kept secret; they are occurring right in front of us and, he argued, US decision makers must recognize these efforts and connect the dots in order to combat them. Mr. Monroe then discussed Chinese activities on an industrial scale, highlighting the implications behind The Wanda Group's acquisition of AMC movie theaters and Legendary Studios. He also explained that China's target population is Western youths, due to their susceptibility to influence, and argued that China's ultimate goal is to impact American politics and economics in favorable ways. To conclude, Mr. Monroe outlined the Magic Canyon Institute's "StoryWars" framework, discussed the company's "Soft Power Shark Tank" and "China Truth Newsroom" models, and explained why the US government should care about Chinese activities to influence and control Western media.
Speaker Session Audio File
To access an audio recording of this session, please email Ms. Nicole Omundson (nomundson@nsiteam.com).
Download Mr. Monroe's Biography and Slides