"Stability, Reconciliation & Reintegration: Research Findings" Panel Discussion
February 2019
No Comments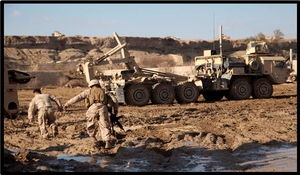 "Stability, Reconciliation & Reintegration: Research Findings" Panel Discussion
Speakers: Cooley, S. (Oklahoma State University); Kuznar, L. (NSI, Inc.); Bragg, B. (NSI, Inc.); Stevenson, J. (NSI, Inc.); Petrov, P. (BBN Technologies, Raytheon); Johnston, K. (US Department of State, Bureau of Conflict and Stabilization Operations); Ahmadzai, S. (University of Nebraska at Omaha)
Date: 15 February 2019
Speaker Session Preview
SMA hosted a panel discussion as a part of its SMA CENTCOM (Afghanistan) Speaker Series. Presenters included Dr. Skye Cooley (Oklahoma State University), Dr. Lawrence Kuznar (NSI, Inc.), Dr. Belinda Bragg (NSI, Inc.), Dr. John Stevenson (NSI, Inc.), Dr. Plamen Petrov (BBN Technologies, Raytheon), Dr. Karin Johnston (US Department of State, Bureau of Conflict and Stabilization Operations), and Mr. Sher Jan Ahmadzai (University of Nebraska at Omaha).

This panel reviewed the findings of an SMA research effort that explored issues of stability, reconciliation, and reintegration in Afghanistan. In support of this effort, Dr. Cooley monitored media in China, Russia, and Iran to ascertain these actors' orientation and preferences regarding potential reconciliation scenarios in Afghanistan. In looking at the barriers and drivers of reconciliation in Afghanistan, Dr. Kuznar found a striking absence of critical drivers in favor of and a great number of critical barriers to reconciliation. In another study, Dr. Kuznar analyzed the speeches of Pakistani Prime Minister Imran Khan and determined that he is a political pragmatist who is unlikely to push for a negotiated settlement. Dr. Bragg researched the many ways that the gray economy undergirds economic, social, and governing stability in Afghanistan. Dr. Stevenson looked at the interest, resolve, and capability of regional actors to bring about a potential settlement and found little evidence that a negotiated settlement is imminent given current conditions. Dr. Petrov discussed the work conducted as part of DARPA's Causal Exploration effort. Dr. Johnston outlined the findings of a recent US State Department document highlighting disarmament, demobilization, and reintegration efforts in Afghanistan. To conclude, Mr. Ahmadzai discussed the debate over the need for structural and constitutional reforms in Afghanistan as a condition of a negotiated settlement.
Speaker Session Audio File
Note: Dr. Plamen Petrov's portion of this panel discussion has been excluded as per his request. To access the full audio file of this panel discussion, please email Ms. Nicole Peterson (npeterson@nsiteam.com).
Download the Event Booklet and Slides