The Berkeley Protocol as a New Guide for Strengthening Digital Investigation Methods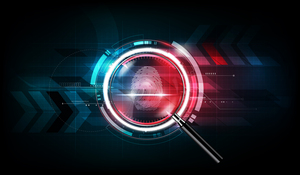 Speaker(s): Koenig, A. (Executive Director, Human Rights Center, UC Berkeley School of Law; Lecturer, UC Berkeley School of Law; Co-founder, UC Berkeley Investigations Lab); Freeman, L. (Director of Technology, Law, and Policy, Human Rights Center, UC Berkeley School of Law)
Date: 24 August 2022
Speaker Session Summary
SMA hosted a speaker session with Dr. Alexa Koenig (Executive Director, Human Rights Center, UC Berkeley School of Law; Lecturer, UC Berkeley School of Law; Co-founder, UC Berkeley Investigations Lab) and Ms. Lindsay Freeman (Director of Technology, Law, and Policy, Human Rights Center, UC Berkeley School of Law) as part of its SMA EUCOM Speaker Series.
The increasing proliferation of smart phones and internet availability is changing the way that digital investigations are occurring, especially in remote areas. While the digital realm has existed since the invention of radio, video and satellite imagery have given digital investigators new tools within the past few decades. New tools and the creation of social media have also resulted in the need for new global standards regarding the collection and handling of digital information for legal purposes. These new standards are encapsulated in the Berkley Protocol. Dr. Koenig explained that the Berkley Protocol—the first international standard used in digital investigation and prosecution—is used to give investigators a starting point regarding the quality standards of information being collected and how to legally go undercover on social media.
Since the development of the Berkley Protocol, other protocols, such as the Istanbul Protocol and the Minnesota Protocol, have been created to handle more specific types of digital investigations. These three protocols were created by consulting journalists, police, and other professionals who work in an open-source environment. Professional, methodological, and ethical principles for investors were then created to ensure that the evidence collected could be used by the prosecution. The protocols have already been used in investigations in Syria, Myanmar, and most recently, Ukraine, to identify human rights violations. As an example, the presenters showed a video of "body snatching" in Myanmar that presents evidence of violent crimes using satellite imagery and street cameras. Ms. Freeman added that the investigators were able to use social media platforms—Twitter and Facebook—to establish timelines surrounding these crimes. Extensive training was also given to investigators, including about the dangers of using their own social media to conduct online investigations. 
For more information about the Berkeley Protocol and its application, please seehttps://www.ohchr.org/en/publications/policy-and-methodological-publications/berkeley-protocol-digital-open-source and a recent article by Dr. Koenig and Ms. Freeman, entitled "Strengthening Atrocity Cases with Digital Open Source Information" (https://lieber.westpoint.edu/strengthening-atrocity-cases-digital-open-source-investigations/).
Speaker Session Recording
Briefing Materials