The CCP's Ambitions to Control and Manipulate Information Spaces: Theory and Practice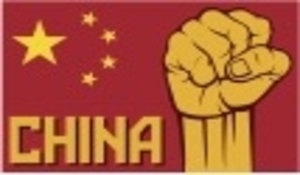 Speaker(s): Ohlberg, M. (Senior Fellow and Leader of the Stockholm China Forum, Asia Program, The German Marshall Fund [GMF] of the United States)
Date: 22 June 2022
Speaker Session Summary
SMA hosted a speaker session with Dr. Mareike Ohlberg (Senior Fellow, Asia Program, The German Marshall Fund of the United States) as part of its SMA AFOE Speaker Series.
China's single ruling party—the Chinese Communist Party (CCP)—is relying on messaging, coercive tactics, and violence to control the information environment (IE), both domestically and internationally. By controlling the IE within its own borders, the CCP is achieving its objective of being able to act completely unchallenged. Dr. Ohlberg explained that the PRC wants to control the narratives being spread in its near abroad, as well as domestically, because this will allow the PRC to a) suppress opposition to its Belt and Road Initiative (BRI); b) de-platform hostile forces, like the Dalai Lama; c) prevent boycotts of Chinese goods; d) isolate Taiwan; and e) delegitimize protests against China. Dr. Ohlberg commented that by controlling both the domestic and regional IE simultaneously, the CCP believes it will ensure ideological security, reshape global norms and values, create dominant global narratives, and build the discourse upon which geopolitical conversations are built.
The CCP perceives protests around the world—especially in the Asia Pacific—as a viable threat to its goal of achieving narrative supremacy. To protect its influence in the IE, the CCP has adopted several strategies to put down and avoid civil dissidence. These strategies include exporting its own media to other countries, giving pro-Chinese anchors higher salaries, creating content cooperation with local media, adapting messages to target a local artist, and using popular influencers to reach an audience. The CCP uses a wide array of tools to end the spread of anti-Chinese messaging as well, including cutting Chinese funding, denying visas, arresting and imprisoning dissenters, issuing lawsuits, and making death threats. Dr. Ohlberg argued that there is no silver bullet to combat Chinese global narratives; however, the United States must take Chinese messages seriously, track CCP messaging systematically across languages and countries, counter anti-US messaging, and start mapping the coercive toolkit used by China with a detailed incident tracker.
Speaker Session Recording
Briefing Materials