The Future of European Security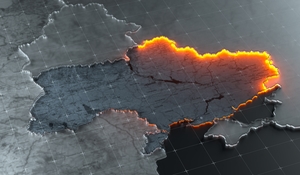 Speaker(s): Goldgeier, J. (Stanford University; The Brookings Institution; American University)
Date: 20 April 2022
Speaker Session Summary
SMA hosted a speaker session with Dr. James Goldgeier (Visiting Scholar, Center for International Security and Cooperation, Stanford University; Visiting Fellow, The Brookings Institution; & Professor of International Relations, School of International Service, American University) as part of its SMA EUCOM Speaker Series.
Russia's invasion of Ukraine is creating a new period of uncertainty and instability in Eastern Europe. Dr. Goldgeier commented that Russia's current attempt to overthrow Ukraine's democratically elected government and halt NATO expansion can be traced back to the collapse of the Soviet Union in 1991. After the Soviet Union's collapse, the US enjoyed a period of unrivaled power throughout the 1990s and early 2000s, while Russia was continually inundated by geopolitical events. These events included former Soviet States—Estonia, Latvia, and Lithuania—becoming NATO members and the US decision to bypass UN approval for its invasion of Iraq. Ultimately, Putin wants open dialogue with the US, to lesson US involvement in Europe, and push back NATO to its pre-1997 borders. However, Russia's aggression is having the opposite effect, pushing Sweden and Finland to pursue NATO membership and reinforcing Eastern Europe's desire for regional US engagement.
The US will likely continue sanctions on Russia regardless of the Russo-Ukraine War's outcome if Putin remains in power. Dr. Goldgeier believes that instead of NATO withdrawing back to its pre-1997 borders, its member states will increase their military spending and capability. Among other countries, Germany will need to play a larger role, cutting all economic ties with Russia to place further economic pressure on the Russian economy. Dr. Goldgeier stated that the best-case scenario relating to European security and the end of the war in Ukraine is a return to the geopolitical environment of the 1990s. This period was a time of low escalation and European countries were trying to build a new peaceful Europe. The worst-case scenario for European security is further escalation between NATO and the Kremlin if Russia can permanently occupy Eastern Ukraine.
Speaker Session Recording
Briefing Materials