US Military Assistance to Ukraine in 2022: Impact Assessment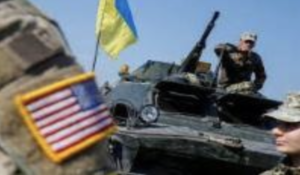 Speaker: Murauskaite, E. (

University

of Maryland, ICONS)
Date: 15 March 2023
Speaker Session Summary
SMA hosted a speaker session with Ms. Egle E. Murauskaite (University of Maryland, ICONS) as part of its SMA EUCOM Speaker Series. 
The US has given military support to Ukraine as it defends against a Russian invasion. This support includes arms transfers, training for soldiers, and intelligence sharing during information operations. The US has been able to escalate its military support for Ukraine while also avoiding a direct military response from Russia. Also, the assumption that US arms transfers would increase arms smuggling in the region has been proven false. Instead, human trafficking has increased; however, this is a common war-time phenomenon. The aid that US and allies gave to Ukraine before the war has significantly influenced the conflict's current state. This aid included peace-time military training of troops from 2014-2020.
While US aid and exogenous factors, such as Ukrainians' will to fight, have positively impacted Ukraine's ability to push back Russia's advances, there have been several setbacks and failures. Several of these setbacks include a lack of weapons system diversity, limited training on maintaining military equipment, and inconsistent collaboration and intel sharing during information operations. Information operations are especially important because they can facilitate consensus building among allies. Open sharing of intel between the US and Ukraine has slowed because of the over-politicization of formerly shared intel. Furthermore, unanticipated second-order effects of the war show failures in intelligence. These include the food crisis relating to Ukraine's role in supplying grain to Africa and the increasing possibility of military escalation between Russia and Western, especially NATO states. 
Speaker Session Recording
Briefing Materials
Egle E. Murauskaite is a senior faculty specialist at the University of Maryland. Presently based in Lithuania, she works as a researcher and simulations designer for the ICONS Project. Egle is responsible for high-level political-military crises simulations in Europe, alongside academic research and government consulting projects. She has recently co-authored a book exploring the U.S., Russian, and Chinese perspectives on Gray Zone Warfare, and presently leads a research project on the impact of Western assistance in Ukraine. She has been working with unconventional security threats for the past 14 years – from gray zone warfare to proliferation of nuclear weapons. Egle is also a senior non-resident fellow with the Vilnius Institute for Policy Analysis, where she is currently exploring the issue of foreign fighters in Ukraine. She is a co-author of a monthly podcast "NYLA Update", where she explores the long-term geopolitical trends and challenges, and also a regular commentator on security issues in national and international media. Egle holds a Master's degree from Sciences Po Paris (International Security) and a Bachelor's degree from SSE Riga (Economics and Business Management); her professional experience spans the Netherlands, Australia, Egypt, France, and the U.S.