Ukraine, Connectivity, and the Future of War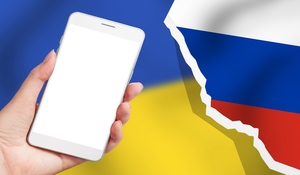 Speaker(s): Ford, M. (Senior Lecturer in International Relations, University of Sussex); Hoskins, A. (Professor of Global Security, University of Glasgow)
Date: 29 June 2022
Speaker Session Summary
SMA hosted a speaker session with Dr. Matthew Ford (Senior Lecturer in International Relations, University of Sussex) and Prof. Andrew Hoskins (Professor of Global Security, University of Glasgow) as part of its SMA EUCOM Speaker Series.
The war in Ukraine is one of the most visible conflicts in history, partly because of the prevalence of smartphones in Ukraine (61%). Moreover, 85% of Ukrainians possess an active mobile-broadband subscription, allowing them to share images and photos of the war instantaneously. Dr. Ford commented that civilians' use of smart phones in Ukraine to document the war is changing the way that warfare is perceived externally. By utilizing a phone's ability to capture information and share it online, individuals are constantly reshaping and adapting their realities. There is already years' worth of video footage to examine of the war in Ukraine, Mr. Hoskins stated.
Social media applications—like Twitter—and chat rooms are allowing individuals to not only share information but also choose the reality of war they want to subscribe to. However, information shared on mainstream social media applications usually takes longer than 24 hours to gain a wide circulation. Telegram is the most-used application by both Russia and Ukraine, and it is not driven by an algorithm like other forms of social media. One way that Ukraine has utilized this app during the war is to effectively identify dead Russian soldiers and to contact their families. Another has been to record Russian troop movements, and in certain instances, this recording has even caused Russian soldiers to fire on the Ukrainian citizens filming. Overall, the smartphone itself is a weapon, the speakers emphasized. Therefore, phones' ability to capture information will likely make their neutralization in future conflicts a priority, as opposed to more complex technology systems. 
Speaker Session Recording
Briefing Materials