Using Narratives to Shape Chinese and Russian Behavior – A Future of Global Competition and Conflict Virtual Think Tank Report
September 2019
No Comments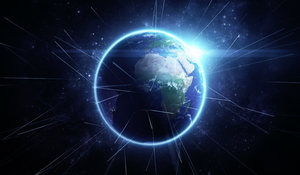 Using Narratives to Shape Chinese and Russian Behavior – A Future of Global Competition and Conflict Virtual Think Tank Report
Authors | Editor: Kuznar, E. (NSI, Inc.); Popp, G. (NSI, Inc.); Canna, S. (NSI, Inc.)
Subject Matter Expert Contributors
Dean Cheng (Heritage Foundation), Dr. Skye Cooley (Oklahoma State University), Dr. Nicholas J. Cull (University of Southern California), Dr. John Delury (Yonsei University), Dr. Sean McFate (National Defense University), Dr. Nicholas Michelsen (King's College, London), Dr. Christopher Paul (RAND Corporation), Dr. Laura Roselle (Elon University), Dr. Scott Ruston (Arizona State University), Dr. Jaganath Sankaran (University of Texas at Austin), Lieutenant Colonel Maciej Zaborowski (US Central Command)
Question of Focus
[Q12] What are the elements of a narrative that lends coherence to United States military activities and can help shape Chinese and Russian behaviors?
Summary Overview
This summary overview reflects on the insightful responses of eleven Future of Global Competition and Conflict Virtual Think Tank (ViTTa) expert contributors. While this summary presents an overview of the key expert contributor insights, the summary alone cannot fully convey the fine detail of the expert contributor responses provided, each of which is worth reading in its entirety. For this report, the expert contributors consider how the United States can use narratives to lend coherence to its military activities and shape Chinese and Russian behavior.
Please see the PDF below for the complete summary overview.
Download Publication