Value Chains in Flux: Commercial and Geopolitical Imperatives Framing Possible Futures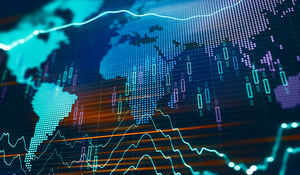 Speaker(s): Steen, P. (Global Strategy and Economics Advisor, US Department of Defense, Joint Staff Strategy, Plans and Policy Directorate, Director's Advisory Group)
Date: 27 July 2022
Speaker Session Summary
SMA hosted a speaker session with Mr. Pete Steen (Global Strategy and Economics Advisor, US Department of Defense, Joint Staff Strategy, Plans and Policy Directorate, Director's Advisory Group) as part of its SMA "Anticipating the Future Operational Environment" (AFOE) Speaker Series.
The COVID-19 pandemic and the political fallout from Russia's invasion of Ukraine is exposing the weaknesses of value chains and causing academics and economists to question what influences the resiliency of global supply and value chains. Mr. Steen started by making an important distinction between value chains and supply chains. He defined supply chains as purely the movement of physical goods, while value chains include intellectual property and other intangible assets as well.
The lessons learned from the COVID-19 pandemic can be separated into two separate time periods: late 2020 to 2021 and late 2021 to present. In 2020, China was able to maintain the strength of its internal value chains; however, political boundaries between states acted as strong disruptors of value chains. Borders frequently disrupted value chains and restricted the flow of goods because of policies put in place to restrict the spread of the pandemic as well, according to Mr. Steen.
Mr. Steen then explained that a resilient supply chain is one that can be perturbed or negatively affected but still maintain the flow of goods and supplies. Prioritizing the maximization of profits can also lead companies to lessen the resiliency of their supply chains. It is important to have a tool for gauging real-time effects of global events, such as Russia's invasion of Ukraine. Having this tool will allow actors to divert the path of their goods through nonaffected regions. Moreover, accurate analysis of global data is key to understanding the importance of actors in trade or value chains. Data points on the national level are often too ambiguous and do not represent that state's real importance—or lack of—to trade or supply. Four actions that can help increase the resiliency of the United States' value chains, according to Mr. Steen, are diversifying vendors at both the country and vendor level, creating visualizations of each strategic value chain, infusing supply chains with real time decision making, and friend-shoring.
Speaker Session Recording
This event was not recorded, per our speaker's request.
Briefing Materials