Voices of China: A Conversation with Matthew Tye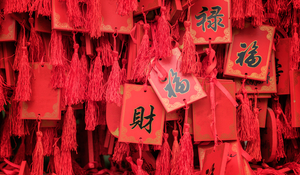 Speaker(s): Tye, M. (Laowhy86 Media)
Date: 7 September 2022
Speaker Session Summary
SMA hosted a speaker session with Mr. Matthew Tye (Laowhy86 Media) as part of its SMA INDOPACOM Speaker Series.
China's ruling government, led by President Xi Jinping, is becoming increasingly authoritarian and controlling over China's media environment; however, China's media and society was not always this restrictive. Mr. Tye's presentation focused on China's transition towards authoritarianism, which he witnessed first-hand while living there for nearly a decade. From 2008 to 2012, encountered a sense of optimism overall in China. Foreigners were treated with respect and friendliness, and China's government relaxed its authoritarian policies in favor of economic growth. Mr. Tye stated that China even began borrowing US brands—like the NBA—for marketing campaigns in major city squares. He also described a strong developmental divide between rural and urban communities throughout China.
However, warning signs of rising authoritarianism and nationalism in China began to surface from 2013-2017. During this period of time, skepticism of foreigners and nationalistic propaganda became more prevalent throughout China's information environment. China's central government also began severely restricting internet content, and Mr. Tye encountered more frequent harassment from police. This harassment eventually forced him to flee the country in 2018. China became a police state after 2018, controlling its media environment, arresting humanitarian lawyers, and allowing media to depict violence toward foreigners in its broadcasts. China's government also helped nationalistic and anti-Western posts go viral among the Chinese media sphere. Mr. Tye explained that China has used this nationalistic propaganda to cover up the government's abuse of the Uyghur ethnic group and to crackdown on pro-democracy protestors in Hong Kong while advertising itself as a democratic state with socialist principles. China's control of its media environment has also proven to be a strong tool in its campaign to build influence in developing countries, which presents serious threats to the West's global influence. 
Speaker Session Recording
Briefing Materials