Why Are We Integrating Now—and How Can We Integrate Better?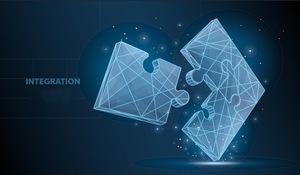 Speaker(s): Wright, N. (Intelligent Biology)
Date: 11 October 2022
Speaker Session Summary
SMA hosted a speaker session with Dr. Nicholas Wright (Intelligent Biology) as part of its SMA AFOE Speaker Session.
Integration between military and civilian leaders has been a significant part of strategic competition and military revolutions throughout history. For example, the US Joint Staff was created in response to the new demands of coordinating air, land, and sea forces during WWII. The National Security Act of 1947 institutionalized the Joint Staff's form of integration, which carried through the Cold War and beyond. Dr. Wright emphasized that integration throughout the Joint Staff is still a salient topic. Integrated deterrence is a key facet of the 2022 National Defense Strategy. Helping the Joint Staff coordinate deterrence seamlessly will involve identifying and incorporating individuals' specialized skill sets in appropriate tasks. Training leaders to be more reflective and critical thinkers will enable them to better incorporate military integration into their operations.
Integration among military and civilian leaders has occurred throughout history. Even before the modern era, military leaders were integrating different types of military units, such as cavalry and infantry. German General Staff was a particularly notable instance of revolutionary integration among military leadership. This integration occurred to combat Napoleon and France's superior military forces. During WWII, Great Britain copied the General Staff. Fostering better integration among the armed forces includes incorporating new and more rapidly advancing technology into military decision-making and warfighting. Dr. Wright concluded his presentation by stating that better military-civilian integration can make up for the lack of military brilliance and wisdom, which are truly rare. 
Speaker Session Recording
Briefing Materials
Biography: Dr. Nicholas Wright is affiliated with Georgetown University, University College London (UCL), Intelligent Biology and the Center for Strategic and International Studies. He combines neuroscientific, behavioral and technological insights to understand decision-making in politics and international conflict, in ways practically useful for policy. He works with Governments. He has academic and general publications. He has a medical degree from UCL, a BSc in Health Policy from Imperial College London, Membership of the Royal College of Physicians (UK), and an MSc and PhD in Neuroscience from UCL.
Report: https://nsiteam.com/why-are-we-integrating-now-and-how-can-we-integrate-better/