Disrupting China's Digital Silk Road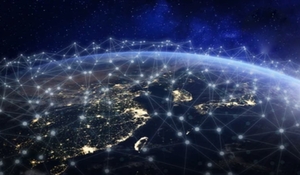 Speaker(s): Hillman, J. (Center for Strategic and International Studies [CSIS])
Date: 31 March 2021
Speaker Session Summary
SMA hosted a speaker series session with Mr. Jonathan Hillman (CSIS) as a part of its SMA General Speaker Series.
Mr. Hillman explained that China is expanding its influence in both its near and far abroad in a similar manner to past great powers. Included in these attempts to influence China's influence is its COVID-19 pandemic response, which has accelerated China's ability to expand its influence over the past year. It has also helped expose several of China's mistakes, however. Part of China's influence operation is the Digital Silk Road—a subset of its Belt and Road Initiative (BRI) that is focused on digital infrastructure, submarine optical cable projects, and spatial satellite information passageways. Recently, China's Digital Silk Road has become increasingly focused on the digital economy, AI, nanotechnology, quantum computing, big data, cloud computing, and smart cities. China is especially focused on increasing influence over other countries' digital infrastructure because it allows China access to those countries' data, Mr. Hillman highlighted. An example of this is the South Atlantic Inter Link (SAIL), which connects Cameroon to Brazil. The cable only experiences small amounts of traffic, revealing that Cameroon is getting minimal use of the cable even though it has been saddled with a large amount of debt to China as a result of its construction.
China frequently overpromises and underdelivers on its projects related to the Digital Silk Road, Mr. Hillman argued. It also appears to have ulterior motives behind its activities. Australia, for example, found faulty software on servers in a data center in Papua New Guinea, which it believed was planted by China for the purpose of stealing data. 
Another significant aspect of China's Digital Silk Road is its "smart cities." The Kragujevac City Data Center, a Chinese data center in Serbia, for example, is mostly focused on providing e-cloud and e-governance services to help develop these smart cities. While there is no official definition of what a smart city is, China markets the concept as a city with heightened surveillance for its citizens' own security, to decrease crime, and to boost economic growth. 
Other important features of China's Digital Silk Road that Mr. Hillman mentioned are its development of its own global position system (GPS), BeiDou Navigation Satellite System (BDS), and low earth orbit satellites that are used for military and commercial purposes.
China's Digital Silk Road does have some weaknesses that the US and its allies can exploit, Mr. Hillman stated. Among these weaknesses are China's fragmented domestic surveillance systems, as they are not on a single server; China's record of overpromising and underdelivering; and China's state-backed, often reactionary approach to low earth orbit satellites. These weaknesses give the US and its allies several options for countering China's growing influence, including triaging Chinese projects, building allied partner capacity, highlighting hypocrisy in the BRI rhetoric, and pioneering zero-trust solutions. Mr. Hillman concluded by stating that the US and its allies also have alternatives that they can present to countries deciding whether to sign a deal with China, including an allied smart city package and partnerships with major developing economies.
Speaker Session Recording
To access the recording of this event, please email Ms. Nicole Peterson (npeterson@nsiteam.com).
Briefing Materials