Iran Under Maximum Pressure: Between Graduated Escalation and Strategic Patience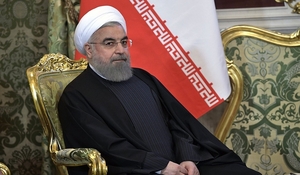 "Iran Under Maximum Pressure: Between Graduated Escalation and Strategic Patience"
Speaker: Taleblu, B. (Foundation for Defense of Democracies (FDD))
Date: 8 October 2019
Speaker Session Preview
SMA hosted a speaker session presented by Mr. Behnam Ben Taleblu (Foundation for Defense of Democracies) as a part of its SMA CENTCOM Speaker Series. Mr. Taleblu began his brief by stating that the primary force driving Iran's escalatory actions as of late April/early May 2019 is political in nature. He explained that Iran has shifted from a posture of strategic escalation to one of strategic patience, and this shift was driven by a change in Iran's understanding of the efficacy of the US's maximum pressure campaign. Iran believes that it can outlast the US's campaign, and it is also attempting to force the US back into the Joint Comprehensive Plan of Action (JCPOA) agreement. Furthermore, according to Mr. Taleblu, Iran believes that the US does not have the resolve over time to contest Iran in all of the domains that it perceives as important: nuclear, cyber, missiles, and geopolitical. He then specified that Iran has and is likely to escalate in these domains. With regards to the nuclear domain, Iran has a strategic tactic of violating three terms of the JCPOA every 60 days in an attempt to force the Trump administration to return to the agreement. Iran began this practice by transgressing stockpiles, enriching uranium past the allowable percentage outlined in the JCPOA, and using certain machines far ahead of schedule. Overall, Mr. Taleblu explained that Iran's strategy is to weaponize risk, instill doubt, expand its nuclear program in order to increase risk, and drive the US back into the nuclear deal. He also suggested that Iran believes that the US's embrace of the nuclear deal would also imply the release of sanctions and an attempt to bring Iran back into the international economy. Mr. Taleblu then spoke about Iran's cyber activities, including its cyber-enabled economic warfare and use of cyber weapons to damage other countries' political infrastructure. He also discussed Iran's habitual testing of missiles and its transfer of these systems to its regional partners and proxies, as well as its mining activities and acts of asymmetric warfare in the Persian Gulf. To conclude, Mr. Taleblu reiterated that Iran recognizes that the Trump administration is driven economically, not militarily or politically, and it will aim to to utilize its new posture of strategic patience to force the US to lift its sanctions.
Speaker Session Audio Recording
To access an audio recording of the session, please email Ms. Nicole Peterson (npeterson@nsiteam.com).
Download Mr. Taleblu's Biography