Israel After Netanyahu: Anchored in a One-State Reality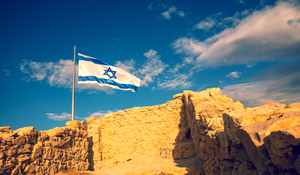 Speaker(s): Lustick, I. (University of Pennsylvania)
Date: 22 July 2021
Speaker Session Summary
SMA hosted a speaker session with Dr. Ian Lustick (University of Pennsylvania) as a part of its SMA EUCOM Speaker Series. 
According to Dr. Lustick, the current dispute over the West Bank and the disputed sovereignty of the Israeli government will not end in an ideal way for any group involved. He reasoned that the Palestinian government is not a viable authority and because of this the "two states" solution, which would divide Israel, is no longer viable. Instead, the Palestinian authorities are mostly used by citizens of Arab decent to interact with Israeli authorities. The Israeli government learned early on that it could not give anything to the Palestinians, which they would accept. However, they believed that they could negotiate with Palestinian moderates, and isolate extremists.
Dr. Lustick described how Israel's political ideology has shifted throughout history, from a liberal government, to a conservative government. One reason for this ideological shift is Holocaustia, or the belief that most countries in the region are anti-Semitic. Despite Holocaustia, there are several changing dynamics in Israel that may lead to a one-state solution. These dynamics include, a coalition of liberal, conservative, and Arab political parties realizing they must live together, a weakening of the demographic argument, and the international response to the last Gaza War. He concluded by emphasizing that a political change in Israel is not something that will happen quickly. Long lasting political shifts take time to occur and even more time to realize they happened.
Speaker Session Recording
Note: We are aware that many government IT providers have blocked access to YouTube from government machines during the pandemic in response to bandwidth limitations. We recommend viewing the recording on YouTube from a non-government computer or listening to the audio file (below), if you are in this position.
Briefing Materials