Present and Future Challenges to Maintaining Balance Between Global Cooperation and Competition
November 2020
No Comments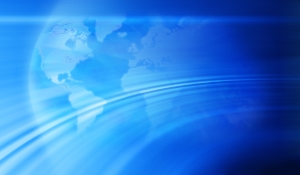 Author(s): Astorino-Courtois, A. (NSI, Inc.); Buckley, C. (University of Illinois at Urbana-Champaign); Clem, R. (Florida International University); Collison, J. (USSOCOM, J59); Elder, R. (George Mason University); Forrest, C. (USAF); Gibson, K. (Retired); Herron, E. (West Virginia University); Lane, D. (USSOCOM, J59); Lewis, J. (Center for Strategic and International Studies [CSIS]); Lin, D. (Sam Nunn School of International Affairs, Georgia Institute of Technology); Lyle, D. (LeMay Center for Doctrine and Education, Air University); Mazarr, M. (RAND); Montgomery, D. (University of Maryland); Nagata, M. (CACI International); Rubin, L. (Sam Nunn School of International Affairs, Georgia Institute of Technology); Seligman, A. (Boston University); Stulberg, A. (Sam Nunn School of International Affairs, Georgia Institute of Technology)
Perspectives Paper Preview
The future operating environment will present US military leaders and planners with both familiar and unfamiliar problem sets that will test the DoD and partner nations' ability to maintain strategic stability. These future challenges are anticipated to be significantly different from those of recent decades. The two overarching challenges are contested norms and persistent disorder. It is expected that adversaries will continue to pursue their national objectives by creatively combining conventional and non-conventional methods to operate below a threshold that they believe would invoke a direct military or other damaging response from the United States or its allies.
This white paper advances the concept of taking action to establish and maintain strategic stability in periods that vary between competition and cooperation. The objective is to create conditions that encourage an adversary to conduct activities that promote cooperation and avoid escalation towards conflict by offering a range of alternative actions that the US and/or another actor can take that will protect the vital interests of both.
Topics addressed include:
The binary, either-peace-or-war, conception of the operating environment is obsolete, and military power alone is insufficient to achieve sustainable political objectives in the current environment. This necessitates the need for new strategies and a better understanding of what "strategic stability" looks like today, as these differ substantially from past practices.
This new context includes a decline in popular trust in governments and formal institutions, as well as increased polarization within Western societies that are exasperated by malign influence campaigns and other so-called gray zone actions.
There are contending elements within respective conceptions of strategic stability applied across various domains for the US, Russia, and China. The concept of strategic stability is increasingly challenged as different countries embrace their own different concepts of strategic stability. Trust and influence are overarching concepts in the context of strategic stability, and trust building is a key challenge.
If great power competition (GPC) is a contest for "advantage, leverage, and influence," and influence is a contest for the affinity of relevant actors and populations, great power competition (GPC) is about winning the affinities of people. Power is shifting to populations, and autocratic regimes that have grown increasingly brittle are the threats. China is a "Titanic," and its population, and those that it negatively impacts around the planet, are icebergs.
New opportunities and challenges are presented from emerging technologies.
Predatory economic and business practices, legal actions, public opinion manipulation, and other subversive actions are all means that an adversary might employ to support its competition strategies.
Bottom line: There is a clear need for a "new" security concept that is a blend of legacy deterrence thinking, expanded thoughts on escalation management, and the concept of managing activities along a cooperation-competition-conflict continuum, with the purpose of maintaining strategic stability while promoting US national objectives. To do this requires discussions focused on understanding how the US and its partners should implement recent research about actor behaviors during periods of competition.
SMA Perspectives Virtual Discussion – 24 & 25 Aug 2021
Join SMA with this companion two-day event to be held virtually on 24 & 25 August 2021. This SMA Perspectives Virtual Discussions will feature four panel conversations among the authors. We will conclude with a summary session with panel moderators that will draw out key insights from, and connections between panels. For more information, go to the event page.
Download Publication