Russian Integration of Humans and Technologies for Future War—Strengths and Vulnerabilities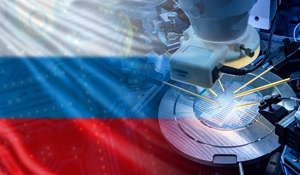 Speakers: Bendett, S. (Center for Naval Analyses); Konaev, M. (Center for Security and Emerging Technology, Georgetown University); Meserole, C. (Brookings Institution)
Date: 3 November 2022
Speaker Session Summary
SMA hosted a panel discussion with Mr. Sam Bendett (Center for Naval Analyses), Dr. Rita Konaev (Center for Security and Emerging Technology, Georgetown University), and Dr. Chris Meserole (Brookings Institution) as part of its SMA Mind-tech Nexus Speaker Series. 
Technology advancement has always affected how war is fought, including the psychology of warfighters. Many military and political leaders believe the next evolution of weaponry systems will include machines replacing human soldiers on the front line. While this includes artificial intelligence (AI), it also includes many more technologies, including unmanned aerial vehicles (UAVs). Mr. Bendett commented that Russia has been experimenting with many different types of AI, unmanned machinery, and technologies that connect directly to soldiers' neural pathways. Historically, Russia's government has funded the majority of Russia's military research and development. Recently, the war in Ukraine has diverted much of Russia's government resources; however, its partnerships with commercial companies that specialize in quantum physics and advanced robotics are allowing it to continue to work on artificial intelligence.
In contrast with Russia, the United States' and many European countries' commercial sectors now drive most of their military research and development. Dr. Meserole stated that this is a potential security threat for the US, depending on CEOs' personal interests. Most military advancements are evolutionary rather than revolutionary. Dr. Konaev emphasized that most advancements in military technology are improvements of already existing technology. She commented that while Russia was innovatively using UAVs and drones during its support of the Assad Regime in Syria and pro-Russian separatists in Ukraine during 2014, Ukraine's military has been more technologically innovative during their current conflict. Ukraine has demonstrated that the will to fight and the skill of warfighters has a strong effect on the outcome of conflicts and the psychology of the combatants. Even the adoption cultures of individual units and commands will influence the ease of adoption of new technologies, including autonomous and semiautonomous weaponry. 
Speaker Session Recording
Briefing Materials
Biographies:
Mr. Samuel Bendett is an Adviser with CNA Strategy, Policy, Plans and Programs Center (SP3), where he is a member of the Russia Studies Program. He is also an Adjunct Senior Fellow at the Center for a New American Security. His work involves research on the Russian defense and technology developments, unmanned and autonomous military systems and Artificial Intelligence, as well as Russian military capabilities and decision-making during crises. He is also an honorary "Mad Scientist" with the USARMY TRADOC's Mad Scientist Initiative, and a Russian military autonomy and AI SME for the DOD's Defense Systems Information Analysis Center. Prior to joining CNA, Mr. Bendett worked at the National Defense University on emerging and disruptive technologies for the Department of Defense response in domestic and international crisis situations. His previous experience includes working for US Congress, private sector and non-profit organizations on foreign policy, international conflict resolution, defense and security issues. Mr. Bendett's analyses, views and commentary on Russian military robotics, unmanned systems and Artificial Intelligence capabilities appear in the Forbes, C4ISRnet, DefenseOne, War on the Rocks, Breaking Defense, The National Interest and The Strategy Bridge. Samuel Bendett received his M.A. in Law and Diplomacy from the Fletcher School, Tufts University and B.A. in Politics and English from Brandeis University. He has native fluency in Russian.
Dr. Margarita Konaev is a Research Fellow at Georgetown's Center for Security and Emerging Technology (CSET) interested in military applications of AI and Russian military innovation. Previously, she was a Non-Resident Fellow with the Modern War Institute at West Point, a post-doctoral fellow at the Fletcher School of Law and Diplomacy and a post-doctoral fellow at the University of Pennsylvania's Perry World House. Before joining CSET, she worked as a Senior Principal in the Marketing and Communications practice at Gartner. Dr. Konaev's research on international security, armed conflict, non-state actors and urban warfare in the Middle East, Russia and Eurasia has been published by the Journal of Strategic Studies, the Journal of Global Security Studies, Conflict Management and Peace Science, the French Institute of International Relations, the Bulletin of the Atomic Scientists, Lawfare, War on the Rocks, Defense One, Modern War Institute, Foreign Policy Research Institute and a range of other outlets. She holds a Ph.D. in Political Science from the University of Notre Dame, an M.A. in Conflict Resolution from Georgetown University, and a B.A. from Brandeis University.
Dr. Chris Meserole is a fellow in Foreign Policy at the Brookings Institution and director of research for the Brookings Artificial Intelligence and Emerging Technology Initiative. He is also an adjunct professor at Georgetown University. Dr. Meserole's current research is focused on two major streams. The first is how democratic governments and societies should respond to the exploitation of digital technologies by both extremist movements and authoritarian regimes. The second major stream is focused on the use and impact of artificial intelligence within military applications. He is especially interested in the new norms, confidence building measures, and verification regimes that will be required to minimize the risks posed by AI-enabled military systems. Dr. Meserole served as co-facilitator of the Global Internet Forum to Counter Terrorism's working group on content-sharing algorithms, advised officials in the United States and Europe on ethical principles and policy frameworks for lethal autonomous weapons systems, taken part in the US-China Track 2 Dialogue on AI Security led by the Brookings Institution and Tsinghua University, and advised a wide range of government offices on extremist use of the internet, as well as the Christchurch Call workstream on algorithms and radicalization. Dr. Meserole's work has appeared or been featured in the New Yorker, Foreign Affairs, Foreign Policy, Wired, and other publications.