Credibility, Organizational Politics, and Crisis Decision Making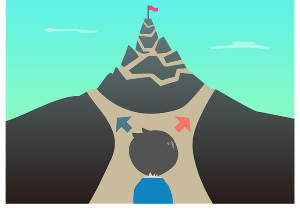 Speaker: Don Casler (Watson Institute for International and Public Affairs, Brown University)
Date: 17 May 2023
Speaker Session Summary
SMA hosted a speaker session with Dr. Don Casler (Watson Institute for International and Public Affairs, Brown University) as part of its SMA General Speaker Series.
Civilian and military leaders have always been concerned about credibility and integrity. However, they often view credibility very differently. Dr. Casler commented that the research community too frequently asks if leaders care about credibility and not why they care. He also argued two hypotheses: 1) that civilian diplomats are more likely to conceptualize credibility as a metric of reputation than military leaders, and 2) civilian diplomats are more likely than military officials to advocate for the use of force during crisis. He emphasized that credibility itself is conceptually vague and that how state leaders calculate each other's credibility is fiercely debated. Also, how diplomats and military officials view credibility varies based on the individual; however, organizational factors influence how diplomats and military officials view credibility. For example, diplomats tend to look at credibility as a willingness to keep commitments, while military officials view credibility as the capacity to keep commitments.
Crises further expose differences between how diplomats and military officials view credibility. During a crisis, diplomats perceive threats to basic values, have a finite time to respond, and are more likely to authorize of using military force. Frequently, military leaders will advise against the use of military force after diplomates have advocated for it. Dr. Casler gave several historical case studies showing how diplomats are consistently more hawkish than military officers, including escalation between the US and Soviet Union over control of Berlin during 1948. In this case, diplomats did not want to withdraw from Berlin because they believed that it would weaken the US's overall credibility as a world power. US military officials urged a withdrawal from Berlin because they believed the US would not win a military engagement, hurting the US's credibility to defend its interests abroad. Dr. Casler stated that by conducting this research he hopes to push back on conventional wisdom about credibility, identify classic dynamics in bureaucratic politics, and investigate how bottom-up pressures constrain leaders' ability to make decisions. Ultimately, he hopes to foster better civilian-military integration on how leaders approach and conceptualize credibility.
Speaker Session Recording
Briefing Materials
Biography: Dr. Don Casler is a postdoctoral research fellow at Brown University's Watson Institute for International and Public Affairs. Starting in August 2023, Don will be an assistant professor of political science at the University of Illinois at Urbana-Champaign. Don received his Ph.D. in political science, with a specialization in international relations, from Columbia University in 2022 and was also a Hans J. Morgenthau Fellow in Grand Strategy at the University of Notre Dame's International Security Center in 2021-22. He studies topics at the nexus of international security and international political economy, with a particular focus on political psychology, organizational theory, and the use of historical and experimental methods. Don's research has been supported by the Smith Richardson Foundation and the Charles Koch Foundation. Don previously worked as a management consultant at Alvarez & Marsal in New York. He received a B.A (cum laude) in government with high honors from Dartmouth College in 2014.
For more information: https://sites.google.com/view/doncasler/home