Freedom in the World 2023: Marking 50 Years in the Struggle for Democracy
September 2023
No Comments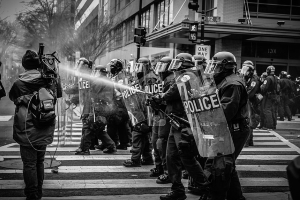 Speaker: Yana Gorokhovskaia (Freedom House)
Date: 20 September 2023
Speaker Session Summary
Forthcoming!
Speaker Session Recording
Briefing Materials:
Report: https://freedomhouse.org/report/freedom-world/2023/marking-50-years
https://freedomhouse.org/report/transnational-repression
Biography: Yana Gorokhovskaia is the Research Director for Strategy and Design at Freedom House where she oversees Freedom in the World, Transnational Repression, and Media and Democracy projects. Yana has a PhD in Political Science from the University of British Columbia and before joining Freedom House in 2021, she was a postdoctoral fellow at the Harriman Institute at Columbia University. Her research and analyses have been published in Politico, Foreign Affairs, Just Security, The Guardian, The Washington Post, Huffington Post, Post-Soviet Affairs, Russian Politics, Democratization, Russian Analytical Digest, Moscow Times, Ponars Policy Memos, EurasiaNet, and International Migration.