The Belt and Road Initiative at 10 Years Old and the Future of China-Africa Relations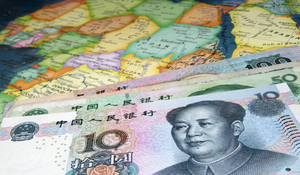 Speaker(s): Benabdallah, L. (Assistant Professor of Politics and International Affairs, Wake Forest University)
Date: 22 March 2023
Speaker Session Summary
SMA hosted a speaker session with Dr. Lina Benabdallah (Assistant Professor of Politics and International Affairs, Wake Forest University) as part of its SMA "Anticipating the Future Operational Environment" (AFOE) Speaker Series.
China's Belt and Road Initiative (BRI) has two avenues of focus—its land route, which connects China to Western Europe, and its maritime silk road, which traverses the Indo-Pacific and the eastern coast of Africa. China's total foreign direct investment (FDI) associated with the BRI totals $1 trillion USD globally, and the value of China's BRI investments in Africa currently makes it the largest single-state investor on the continent. However, it is worth noting that China's global FDI has shrunk dramatically since it peaked in 2016. Its shrinking FDI is sometimes blamed on the impacts of the COVID-19 pandemic; however, this trend predates the beginning of the pandemic, Dr. Benbdallah explained. These spending trends are occurring in Africa as well, even though most African countries officially joined the BRI during 2018 and 2019—after China began slowing down its FDI.
The BRI has five priorities: a) cultural exchange, b) policy coordination, c) financial integration, d) trade and investment, and e) facilities connectivity. Dr. Benabdallah stated that China's BRI investments in Africa are mostly on extraction pipelines, transportation, and energy projects. In contrast, another large investor in Africa, the World Bank, mostly invests in public administration. Africa serves as an attractive market for Chinese investors because the continent holds some of the fastest growing economies in terms of gross domestic product (GDP), its population is growing immensely, and its middle class is expected to grow by 66% by 2030. Two notable side effects of China's investment in Africa are the increase of African students attending Chinese colleges and universities and the percentage of Chinese loans being held by countries considered to be under financial stress. During 2010, only 5% of Chinese loans were held by countries who were under financial stress, whereas today, nearly 60% of Chinese loans are held by countries under financial stress. Finally, while China is currently the largest single-state investor on the African continent, Dr. Benabdallah clarified that the US has still invested more in African countries than any other actor. 
Speaker Session Recording
This speaker session will not be recorded at the request of our speaker.
Briefing Materials
Biography: Dr. Lina Benabdallah is an Assistant Professor of Politics and International Affairs at Wake Forest University. She is the author of Shaping the Future of Power: Knowledge Production and Network-Building in China-Africa Relations (University of Michigan Press, 2020). Her research has appeared in International Studies Quarterly, International Studies Reviews, The Journal of International Relations and Development, Third World Quarterly, African Studies Quarterly, and Project on Middle East Political Science, as well as in public facing outlets such as Foreign Affairs and the Washington Post's Monkey Cage and Foreign Policy. Dr. Benabdallah was a Johns Hopkins University China Africa Research Initiative (CARI) Research Associate, a Senior Associate at the Center for Strategic and International Studies' (CSIS) Africa Program, and is currently a co-editor of PS: Political Science and Politics.