Understanding China's AI Strategy: Clues to Chinese Strategic Thinking on Artificial Intelligence and National Security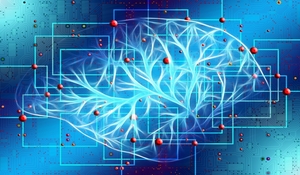 "Understanding China's AI Strategy: Clues to Chinese Strategic Thinking on Artificial Intelligence and National Security"
Speaker: Allen, G. (Center for a New American Security (CNAS))
Date: 30 April 2019
Speaker Session Preview
SMA hosted a speaker session presented by Mr. Gregory Allen (Center for a New American Security (CNAS)) as a part of its Future of Global Competition & Conflict Speaker Series. Mr. Allen's presentation focused on his four trips to China to attend major diplomatic, military, and private-sector conferences focusing on China's use of artificial intelligence (AI). He participated in a series of meetings with high-ranking Chinese officials in China's Ministry of Foreign Affairs, leaders of China's military AI research organizations, government think-tank experts, and corporate executives at Chinese AI companies. Through his research, he has arrived at a number of key judgments about Chinese leadership's views, strategies, and prospects for AI as it applies to China's economy and national security. He stated that Chinese leaders believe that AI technology is critical to the development of great power competition, that China should pursue global leadership in AI, and that it should reduce its dependence on other countries for the latest AI technology. Furthermore, Mr. Allen explained that Chinese leadership believes that increased use of AI is inevitable, as was the increased use of computers or electricity, due to its application across all domains. Chinese leadership also believes that AI is a "leapfrog technology," in which being behind the current state of technology poses no disadvantage or even a slight advantage to adapting the newest technology. Mr. Allen also highlighted China's growing innovativeness and success in terms of research, commercialization, and product development. He then discussed the two vehicles for China's militarization of AI: 1) its surveillance apparatus and 2) its policy of military-civil fusion. To conclude, Mr. Allen explained that China has relative weaknesses that its leadership acknowledges, particularly in terms of retaining/harnessing raw talent and its reliance on Western semi-conductors. However, he cautioned that China is not likely to face Soviet-style stagnation, and the US must acknowledge the Chinese government's prioritization of AI development.
Speaker Session Audio File
To access a recording of this session, please email Ms. Nicole Peterson (npeterson@nsiteam.com).
Download Mr. Allen's Biography and Report