Cooperation, Competition & Conflict: JADE SPEAR, China, and New Strategic Art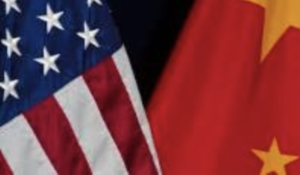 Speaker: Katz, D. (USSOCOM)
Date: 14 March 2023
Speaker Session Summary
SMA hosted a speaker session with Mr. David J. Katz (USSOCOM) as part of its SMA STRATCOM Speaker Series. 
JADE SPEAR began as a grassroots initiative with the goal of holding the Chinese shipping company, Pingtan Marine Enterprises, responsible for illegal and unethical fishing practices. It was started by nearly 30 action officers across 15 US departments, who volunteered their time. Since it began in 2020, JADE SPEAR has more than tripled the number of action officers taking part, doubled the number of participating departments, and has begun cooperating with seven US allies. JADE SPEAR targeted Pingtan Marine Enterprises through several efforts, including revoking the visas of Chinese workers, enhancing regulatory inspections of fishing vessels, revoking fishing licenses, and conducting counter-brand campaigns against the fishing company and the Chinese Communist Party (CCP) among others. Mr. Katz commented that many of these efforts yielded positive outcomes. For example, 15 visas were revoked, and several examinations of fishing boats showed extreme violations that led to Pingtan Marine Enterprises being sanctioned by the US government and delisted by the Nasdaq.
JADE SPEAR is continuing to target illegal and aggressive Chinese economic activities. Mr. Katz stated that JADE SPEAR has become the largest whole of government operation against China's illegal economic activity. He emphasized that it gives the US the ability to target China's illegal activities and better compete with China economically and politically. To effectively compete with China, JADE SPEAR included a reshaping of strategic thinking. This includes a re-examination of the spectrum of engagement. JADE SPEAR approaches engagement through three purpose driven ranges: cooperation, competition, and conflict. Mr. Katz argued that current US strategic thinking is that if China does not commit itself to a military engagement, then the US is limited in its ability to defeat the CCP. However, he argues that through JADE SPEAR and similar initiatives, the US can out-compete the CCP.
Speaker Session Recording
***Note: This recording was edited to exclude a few technical difficulties.
Briefing Materials
Mr. David J. Katz, a West Point graduate, served in the US Army as an infantry officer and Green Beret Team Leader. After active service, he obtained an M.S. at Carnegie Tech and subsequently worked as an institutional investor in venture capital and private equity for Mellon Bank's Private Asset Management (PAM) division. He was the Assistant Director of the State Employees Retirement Systems (SERS) of Pennsylvania for venture capital and alternative investments. As Director of Private Equity at Schott Capital Management, a San Francisco bouquet investment firm, he advised and managed more than $850M of private equity investments. He then founded his own registered advisory firm, KATCO, that provided advanced analytics on more than $3 billion of clients' private equity investments. Recruited to become the VP of Development at Round1, a private equity Fintech company, he developed analytic products and services for investors, entrepreneurs, and lawyers. After 2009, Mr. Katz returned to DoD as a contractor. Mr. Katz is a thought leader on power projection who has lectured and been published extensively.